Procurement & Supply Chain
How healthy is 'healthy' fast food?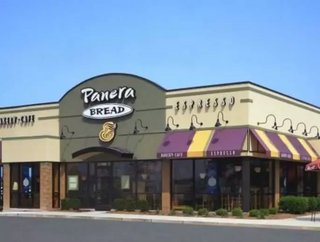 Written by Danielle Rowe With roadside joints like McDonalds, Burger King and Wendys dotting streets all over the country, its easier than ever for con...
Written by Danielle Rowe
With roadside joints like McDonald's, Burger King and Wendy's dotting streets all over the country, it's easier than ever for consumers to satisfy their hunger with a quick meal. But the convenience of fast food has turned into a health hazard for many Americans: obesity is a serious problem for about 32 percent of the country's population. A study published in the journal Critical Public Health revealed that obesity can be tied to a high density of fast food restaurants per capita; the US has more than seven-and-a-half fast food joints per person.
And while there's proof that obesity can be linked with genetics, environmental habits do much more to influence a person's weight. With today's world moving at the speed of light, many people find it difficult to devote time to a regular exercise routine and a healthy diet. That means everyone from busy professionals to time-crunched families relies on fast food to keep them fed while they're on the go.
That's where 'healthy' fast food comes in: restaurants like Subway, Au Bon Pain and Chipotle tout their healthy menu items. Unfortunately though, not every healthy fast food meal lives up to its claims. So, how can people get a decent, nutritious meal on the go? What should consumers and busy executives look out for? And is there a viable alternative to eating out?
Subway is encouraging customers to Eat Smart:
Taking the 'fast' out of food
Eating healthily has made its way to the centre of American conversation recently: with the First Lady's Let's Move! campaign and an increasingly popular local food movement, people are taking more time to think about what they feed themselves and their families, as well as where their food comes from.
However, that rarely translates to a wholesale change of habits: for every supermarket in the country there are five fast food restaurants, which makes finding a burger joint much more convenient than going into a grocery store and buying fresh fruit and vegetables. Low-fat menus and food items with fresh ingredients are making their way to restaurants all over the country to help consumers curb calories without cooking their own meals.
A fresh look at fresh meals
With the shift of daily meals moving from the kitchen to outside the home, the food industry has taken steps to ensure that consumers have the information they need to make healthy food decisions. Still, it's up to restaurant visitors to read the nutritional information provided before ordering. Casual dining establishments like Panera are helping their customers eat healthy when they choose to.
"Calories are listed on their menu boards," says IU Health dietician Sarah Muntel, calling Panera a "great place to start" when searching for healthy fast food. She has used her expertise in nutrition to determine which fast food joints are the easiest on consumers' waistlines. "It is important to make healthy choices and many fast food establishments are making it easy." But portion size can be as important as calorie count—and with restaurant portions becoming oversized it's often up to consumers to exercise self-control.
Panera Bread is committed to using fresh, quality ingredients:
"Chipotle prides themselves on fresh fast food, which is great," Muntel says, using the Mexican restaurant as an example. "But depending on the ingredients people choose in their burrito, the calories can range from 900-1000." Recommended daily calorific intake varies for each person, but the average daily calorie intake for adult males should be around 2200 calories and 1800 for females. Based on those numbers, it's easy for consumers to eat half the calories they need in a day in one sitting, even if their meal is considered healthy.
Consider cutting portions in half and saving the rest of the meal for later, or requesting a smaller portion when ordering is one thing people could do to control their calorific intake. Muntel also suggests replacing half of a meal with a fresh side salad to meet daily vegetable requirements.
Making fast food at home
There's still no substitute for a home-cooked meal and people don't have to devote an entire evening to it to have a tasty and healthy dinner. Staple ingredients like rice and beans, paired with lean proteins like fish and chicken, can be augmented with fresh veggies to create enough variety to take families through the week. They can also make large portions of meals and pack them to take to lunch the next day.
The Food Network's website has a list of quick and healthy menus that are light on both stomachs and wallets and investing a little time in cooking at home is the best way for people to know exactly what's in the food they are eating every day.
Fast food is an integral part of American culture and it serves an important enough purpose for people on the go. But if consumers took the time to research what they eat, it could make the difference between a successful healthy diet and gaining a few extra pounds.
The Healthcare Global magazine is now available on the iPad. Click here to download it.