Procurement & Supply Chain
The Dukan Diet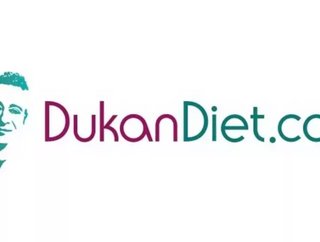 Written by Dr Pierre Dukan To date, The Dukan Diet has been translated into nine languages and is sold in over 20 countries, including Korea, Russia, A...
Written by Dr Pierre Dukan
To date, The Dukan Diet has been translated into nine languages and is sold in over 20 countries, including Korea, Russia, America and Brazil. The Dukan Diet Recipe Book was also written, to provide not only knowledge, but also a method by which Dukan dieters could fight their weight problems. In May 2010, that launch of The Dukan Diet website, www.dukandiet.co.uk, created a higher level of personalisation which gave a whole new dimension to this diet method on an international scale.
For those that have not heard of it, The Dukan Diet is a high-protein, low-carb and low-fat diet which provides long-term, sustainable weight loss. It's a simple, accessible and natural method of weight loss, which helps people reach their ideal weight.
Based on 100 natural foods, 78 protein rich foods and 28 vegetables – of which dieters may eat as much as they wish – The Dukan Diet has a unique four-phase structure; two to lose weight and two to maintain the weight.  This unique structure provides strong support for the dieter to take ownership, follow the diet and stabilise their weight long term.
Phase 1
A brief ATTACK phase with immediate results - lasting from two to seven days when you can eat as many of the 100 protein foods as you like.
Phase 2
A CRUISE phase that continues uninterrupted until the true weight is reached. Dieters alternate pure protein days with protein and vegetable days to reach their target weight with an average weight loss of 2lbs per week.
Phase 3
A CONSOLIDATION phase lasting five days for every pound lost. This phase is designed to reintroduce dieters to the 'pleasure' of food whilst prevent the rebound effect that occurs after any rapid form of weight loss. You can add cheese, bread, fruits, starchy food and 'celebration' meals.
Phase 4
A STABILISATION phase based on the following three simple principles to counter-act any mild weight gain:
Eat three tablespoons of oat bran per
day
Regular
exercise – a minimum of 20 minutes walking every
day
Have
a Pure Protein Attack day once a week
As well as weight loss, The Dukan Diet offers a lifetime plan geared towards a successful outcome – for dieters to reach their target weight and achieve long-term, stable weight control. This is the secret behind the diet's success.
The Dukan Diet has been designed to appreciate that everyone is different, with different body shapes, different goals and individual tastes. There is no 'one-diet-fits-all', but with dukandiet.co.uk users can create a personalised plan, which works for them. Dieters are asked a number of online questions regarding their eating habits and lifestyle, as well as their physical stats, weight goals and favourite foods. Once answered, the website calculates a 'true weight' and prepares the personalised four-stage route towards reaching that goal. The cost of the plan is also personalised and calculated depending upon how much weight you want to lose and by when.
The Dukan Diet's on-line forum is the strongest slimming community on the web, enabling fellow dieters to share tips and provide support for one another. This is another unique feature of The Dukan Diet, that members have access to on-line advice, support and encouragement by Dukan experts. So if, for example, a dieter has 'broken the rules' by eating or drinking something outside the plan, remedial action is offered without criticism or judgement.
It is these unique methods and level of detail, which have contributed to the Dukan Diet's success today. 
About Dr Pierre Dukan
Dr Pierre Dukan is the most widely read nutritionist in France today. He is also the author of 19 books selling over 2.5 million copies. For more information on the diet, visit www.dukandiet.co.uk.
Our magazine is now available on the iPad. Click here to download it.