Procurement & Supply Chain
Management Turning to Big Data to Streamline Operations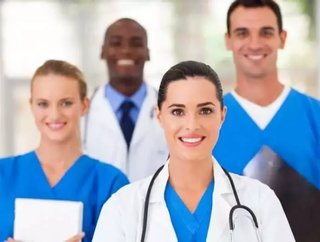 When it comes to hospital management, running at optimal efficiency and making savings where possible is an absolute must. Hospital managers understand...
When it comes to hospital management, running at optimal efficiency and making savings where possible is an absolute must. Hospital managers understand the importance of careful allocation of resources and know that inefficient practices can leave both the budget and the hospital's overall operations looking a bit under the weather.
What are some of the ways big data can support hospital management and save money?
Providing a High Level View         
As pointed out in the piece "How Big Data Is Transforming Healthcare," across a wide range of healthcare applications, from medical imaging and medical records to patient care.
When it comes to daily management, big data is invaluable in its ability to offer managers a high level view of what is happening in every aspect of the hospital's day to day operations. 
The use of visualization tools to show the results yielded by big data is an important part of making sense of big data and using it to demonstrate trends, results and areas of concern to colleagues.
Big data when properly visualized provides an easily understandable overview of key points, supporting decision making.
Using Big Data to Make Vital Changes
By using big data, hospital management can gain a highly realistic and accurate view, sometimes in nearly real time, of what is happening across the hospital. This allows them to get a high level view of how resources are being used and allocated. This accurate reporting provides a valuable tool for streamlining operations. 
For example, management might use big data to get an overview of surgery scheduling. They can use this data to coordinate surgery schedules with more precision, cutting down resources wasted due to poor scheduling. This fine tuning of resources can be applied across the board, from medical supply ordering to bed allocation.
Using Big Data to Increase Staff Efficiency 
Big data can also be used to increase staff efficiency in hospitals, both in terms of staffing levels and resources and in terms of how staff performs their duties.
When it comes to staffing levels, big data can be used to see how staff is being allocated throughout the hospital, along with any shortfalls or overstaffing. Having data available takes the guesswork out of allocating staff in the most efficient way possible.
Big data can also be a tool for motivating staff to perform at their best. If managers use the data on, say, turnaround times when admitting a new patient, staff will be able to see real, comparable results on how they are doing, motivating them to deliver at the same level or better than their colleagues.
Better Patient Care and Better Efficiency
Big data can be harvested and used to look at every aspect of patient care, flagging up any problem areas such as high re-admission rates.
Examining big data can help managers to see where there are bottlenecks and less than optimum results in patient care. Tackling those issues means better results for patients and a more efficient hospital, too.
Collecting and using big data offers has many practical applications when it comes to giving hospital operations a health check and maximizing their efficiency.
Tristan Anwyn is an author who writes on subjects as diverse as big data, business growth, social media and hospital management.