Procurement & Supply Chain
New NHS procurement deal to save £75m in IT solutions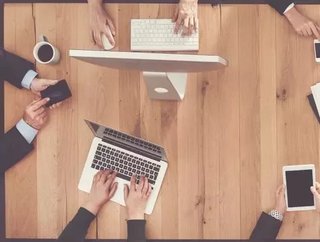 The framework includes access to cost-effective software and devices...
The UK's National Health Service (NHS) has implemented a new procurement framework to help the organisation buy cost-effective IT solutions. It is estimated the framework will save the tax payer-funded service £75m. 
The Digital Workplace Solutions Framework has been developed by NHS Shared Business Services (NHS SBS), a joint venture between the Department of Health and IT consultants Sopra Steria. The new system will enable the NHS to purchase software and IT infrastructure areas from a selection of 28 well-established public sector suppliers. 
The framework is set to run until August 2022 with the option to extend to 2024. Savings of 15% are expected, compared to buying direct from a supplier at list price, amounting to potential savings for the public sector of up to £75m. 
The agreement includes everything from servers, storage, networking, security and data centre infrastructure, to end user computing devices, desktop operating systems, enterprise software and professional services.It also provides an efficient way to procure enterprise licence agreements developed specifically for the NHS, such as N365 - a version of Microsoft's Office 365. 
Additionally the framework also covers other public sector bodies such as universities, police and local authorities, giving them access to cost-effective high-quality IT solutions.
Phil Davies, Director of Procurement at NHS SBS, said: "This new framework has been developed to build on the success of our previous Link: IT Solutions agreement, which was very well used by the NHS and wider public sector.
"It provides ease and peace of mind for organisations looking for an efficient and cost-effective way to meet their software and IT needs.
"As remote working has become commonplace due to COVID-19, the launch of the Digital Workplace Solutions Framework means public sector organisations can access technologies like VPN remote access and virtual desktops, which can be needed to mobilise home working securely and effectively.
"The framework has been carefully negotiated to ensure it covers the widest range of infrastructure, hardware and software, whilst saving valuable time and resource for NHS and other public sector organisations."
The Digital Workplace Solutions framework is part of a growing portfolio of digital and IT agreements managed by NHS SBS, including Link: Hardware, Cloud Solutions, Cyber Security Services, IT Consultancy and Healthcare Clinical Information Systems.
Additionally NHS SBS recently launched a £500 million procurement framework to offer high-quality soft facilities management services to the NHS and the wider public sector. This covers asbestos removal, active and passive fire safety, CCTV and lift maintenance, cleaning and laundry services and pest control.