Procurement & Supply Chain
Rickets surge sees Kellogg's add vitamin D to cereals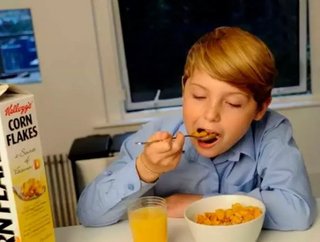 In an attempt to tackle an increase in the number of young people suffering from rickets in the UK, household favourite Kellogg's is going to add e...
In an attempt to tackle an increase in the number of young people suffering from rickets in the UK, household favourite Kellogg's is going to add extra vitamin D to its cereals.
The breakfast giant will fortify the cereals most popular with children, namely Rice Krispies, Coco Pops and Frosties to tackle the illness which can be caused by a lack of exposure to sunshine.
The move coincides with the release of new research which has found 82 percent of paediatric dieticians have seen a significant increase in cases of rickets.
Worryingly, 46 percent of those dieticians have dealt with young patients suffering from rickets in the last year alone.
 To read the latest edition of Healthcare Global, click here
Additional research carried out by Kellogg's also discovered that between 2001 and 2009 cases of rickets increased by 140 percent.
The company is using the upcoming end of British summertime in the UK to promote the move, utilising the longer nights and fewer hours of sunshine to remind parents about the importance of incorporating vitamin D into their children's diet.
Further research into rickets, carried out by Professor Nicholas Clarke, an orthopaedic surgeon at Southampton General Hospital in the UK, found that of all the children checked for bone problems in his clinic, 20 percent had significant deficiencies.
"Although we have seen an increase in awareness of rickets as a condition, it does not seem to have reduced the prevalence of vitamin D deficiency in the population we treat and that is of great concern," Clarke commented.
"We continue to see children, possibly with increased frequency, with vitamin D deficiency and insufficiency in the clinic and my review is that vitamin D inclusion in cereal is essentially a good idea given the pathology we are seeing."
"Our study showed that vitamin D deficiency does not occur in any particular ethnic minority or social depravation group. It's something that affects all demographic groups."
Meanwhile, Kellogg's' European Nutrition Director, Alyson Greenhalgh-Ball, said: "What's worrying is that Rickets is the extreme end of the scale and many more children will be suffering from Vitamin D deficiency which can lead to other health problems.
"Kellogg's has had a long history of fortifying its cereal of with essential vitamins. Folic acid was added to Kellogg's cereals in the 1980s to address the problem of neural tube defects and the FSA has identified breakfast cereals as an important contributing factor to the decreased incidence of Spina Bifida," she added.
It is estimated that Kellogg's cereals are present in 82 percent of home across the UK and earlier this year the company already added vitamin D to Corn Flakes and Special K.
By the end of 2012 vitamin D will to Coco Pops and the numerous varieties, Rice Krispies and Honey Loops.
Our magazine is now available on the iPad. Click here to download it.