Procurement & Supply Chain
Summertime immune boosters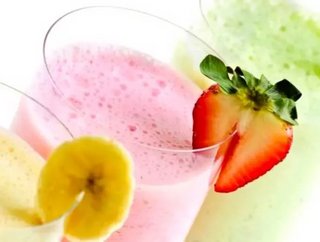 Written by Andy West Is there anything worse than being sick in the summer? Everyone you know out enjoying themselves and you are at home in bed, blowi...
Written by Andy West
Is there anything worse than being sick in the summer? Everyone you know out enjoying themselves and you are at home in bed, blowing your nose and struggling to breathe. Although there are over the counter cold and flu medications that you can take to help you feel better, why not stop the sickness before it starts? Boosting your immune system is the best way to avoid being sick and here are a few things that you can do to avoid getting ill this summer.
Head outside
Vitamin D is an excellent way to charge your immune system and boost serotonin levels. You could pop vitamin D pills, but why bother when the sun is an excellent source? Just step outside each day for about ten minutes and you will get your vitamin D.
Add some colour
Nothing is better in the summer than munching on fresh fruit or having a salad made from local vegetables. Colourful fruit and vegetables are packed full of all kinds of vitamins that help your immune system stay strong and healthy, so make sure that you include both with every meal and at snack time.
Smoothies
Cool drinks are a staple of summer. If fruit smoothies are your beverage of choice, consider adding an extra ingredient to turn them from a delicious treat into an immune system booster. Two great options are kale or ginger; both will give your smoothie an exotic taste and are great for your immune system. Also, make sure the base of your smoothie is real fruit for an extra health kick and not juices or flavouring.
Iced green tea
It is no big secret that green tea is amazing for boosting your immune system, but not everyone wants to sit down with a hot cup of tea during the summer. Why not enjoy a nice glass of iced green tea instead? Green teas infused with fruit are a tasty alternative to plain green tea and give you unlimited variety in flavours. You can even try iced green tea pops. Instead of buying sugar laced and artificial flavoured popsicles, make your own with your favourite green tea.
When summer hits, the last thing you want to do is have to deal with being sick. Colds and flu do not go away just because the weather heats up, but there are some things that you can do to help your immune system fight off any potential illnesses. The great thing is boosting your immune system is not a difficult thing to do. In fact, it can be quite fun and tasty.
Make your own immune boosting smoothie
Rich in vitamin A, C and zinc, this smoothie can increase the production of white blood cells and antibodies to get your body ready to resist this season's infections.
1/2 cup mango cubes
1/2 cup cantaloupe cubes
1/2 cup fresh pineapple cubes
1/4 cup chopped pumpkin seeds
Water, to thin
Andy West is a freelance writer that has extensive knowledge on healthy living including cold and flu prevention.
Using kale in a breakfast smoothie: