Procurement & Supply Chain
Strengthening the healthcare supply chain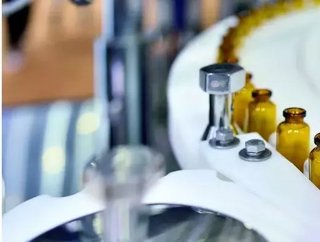 We examine McKinsey's five step road map to a stronger healthcare supply chain...
 The manufacturing of pharmaceuticals and medical devices is growing more and more complex, which has been amplified by the COVID-19 pandemic. Businesses are forever expanding their innovation portfolios to meet the constantly changing markets and product life cycles. One thing accelerating the change is the fact that emerging/developing economies tend to want more affordable products. Quality and compliance issues are on the rise due to products being more complex and regulatory scrutiny becoming stricter. In addition, the number of drug recalls is increasing. However, the medical supply chain continues to be quite fragmented and incomplete, weaknesses in the supply chain can put patients at risk or cost up to billions in value. 
McKinsey & Company completed some research that identified five specific capabilities that can dramatically impact performance and bottom lines:
Better segmentation of products, markets, and customers
Greater agility, to reduce costs and increase flexibility
Measurement and benchmarking
Alignment with global standards
Collaboration across the health-care value chain
The first step to strengthening the supply chain is segmentation, a lot of pharmaceutical and medical-device businesses tend to operate a one-size-fits-all approach to supply chains. Forcing multiple products with such different characteristics through a single supply chain can create multiple inefficiencies, one example being a need to reschedule production campaigns which can have drastic impacts on the business and its operations. The second step is being agile. This means you building an operating model that can better respond to shifts in demaand and customer needs and wants. An agile supply-chain may also require stability in production, replenishment, and visibility. The third step to strengthening the medical supply chain is measurement. Large healthcare corporations need to increase the transparency of their costs, which can include manufacturing, transport, warehousing, inventory holding, staff, and obsolescence. The penultimate step is alignment. Many manufacturers of growing consumer goods use point-of-sale information from retail customers to build production plans. Lastly, the final step to strengthening the supply chain is collaboration. While the use of common standards is part of the big challenge, supply-chain partners must find ways to collaborate more effectively to gain the full benefits.