Procurement & Supply Chain
What Baseball Can Teach the Health Care Industry about Big Data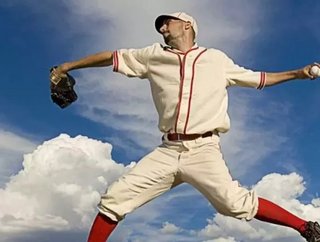 Baseball has never been a simple sport and now, its become an even more complicated science. In the early days of Babe Ruth and Willie Mays, baseball m...
Baseball has never been a simple sport and now, it's become an even more complicated science.
In the early days of Babe Ruth and Willie Mays, baseball managers followed a handful of truths to strategize a win: use right-handed pitchers against right-handed batters, left-handed pitchers against left-handed batters, don't hold the runner at first with two outs and a left-handed batter, and no left-handers at infield positions except for first base.
Defensively, it was also just as simple. Depending on if the batter was right- or left-handed, the shortstop would shift his position to either side of the second base.
Over time, the center fielder began to move his position, too – toward the right field while the right fielder guarded the line and vice versa during pitches. Gloves also got bigger.
The year 1964 saw the biggest defensive shift when Cleveland manager Lou Boudreau moved his shortstop to the right of second base against the legendary Ted Williams of the Boston Red Sox. Since then, the sport has never been the same.
Defensive shifting has become "epidemic" in the world of baseball, according to the Wall Street Journal, with Major League teams "shifting" 8,134 times last year, compared to just 2,357 times in 2011.
The approach to enhance optimal positioning on the field, however, is no longer being relied upon by intuitive hunches or reviews of previous games; rather, baseball has turned to big data to predict the best solution based on elements of a specific game.
One reason why defensive shifts are taking over the field is because of the sport's transition to better technology. Major League Baseball has figured out what it needs to be successful and is taking every measure to obtain that success: clusters of cameras that measure depth and movement, computer-imaging, and software that track the movements of players and the ball.
Today, with access to so much data, the cost-benefit analysis is making teams play the odds.
"If you're not going to embrace some of this stuff, you're not giving your team the chance to win that you should," Orioles Manager Buck Showalter told WSJ.
But what does any of this have to do with health care? Well, everything.
Comparisons between baseball and the health care industry are shown in this chart. 
Health Care's Big Data Integration
The health care industry only recently began to integrate big data into their systems, and because of this newfound change, a lot of uncertainty still remains: how to realize its value for quality care, bending the cost curve, how to share it and how to secure it.
Rising health care costs and policy changes are forcing health care to transform into a system that is more and more rewarding to providers for quality of care, as opposed to just volume. And that is where big data comes into play.
Steven Escaravage and Joachim Roski of Health Affairs Blog have spent some time working on big data projects with federal health agencies and other departments and what they have found is an overall lack of discipline, "unexpected in taking full advantage of big data's potential."
Many health care organizations are eager to get started on a big data project, and in their haste, do not consider what problems to focus on when compiling analytics. Additionally, organizations tend to stick with the data that is easily accessible and familiar, the duo reported, providing only a partial picture.
"Health organizations will get the most from big data when everyone sees the value and participates," wrote Escaravage and Roski. "Too often though, initial analytics projects may be so self-contained that it is hard to see how any of the results might apply elsewhere in the organization."
The health care industry has the potential to realize $300 billion in annual value by leveraging big data, according to a 2011 McKinsey report, but getting there will take trial and error.
This is where baseball comes into play.
Lessons from the Field
At this point in time, the baseball industry has big data locked down. Baseball can gather all sorts of data from the field – the type of pitch, the speed of a pitch, the location of a pitch to how the batter reacted to the pitch, which direction it was hit in and how hard it was hit.
Health care needs to move closer to optimal positioning and defensively shift to obtain this level of diverse analytics.
Much like the pitcher-batter dynamic, patient-doctor relationships can benefit greatly from the use of big data. The health care industry needs to find ways to quantify the aspects of those relationships that can easily be measured and quantified.
Health care organizations are like the rookie playing in his first Major League game – they have a clear understanding of how the game works but lack the experience of their senior counterparts.
It's all about balance: understanding where one's data comes from and an approach that starts with a problem, not a solution.
As Babe Ruth once said, "Every strike brings me closer to the next home run."