2023 predictions: Where AI in healthcare is headed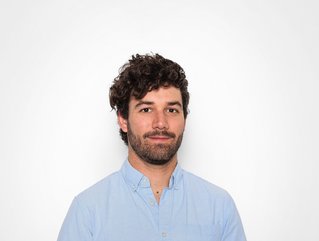 Eli Ben-Joseph, CEO & Co-founder of Regard, shares his 2023 predictions on the role of AI in healthcare & how it can build sustainable progress
Investments in digital health skyrocketed in the wake of the pandemic–according to CB Insights, the sector set new records for deals and funding in 2021, raking in nearly US$57.2b globally. The evolution toward digitally enabled care has allowed entrepreneurs and stakeholders alike to shift our thinking in regard to how we access, manage, provide and pay for healthcare. Great promise lies within the capabilities of AI to aid medical professionals in garnering key insights to improve health outcomes.
However, adoption in healthcare has been slow-moving.
AI can help to prevent healthcare professional burnout
According to Mayo Clinic Proceedings, as the burnout rate among physicians has escalated, career satisfaction among physicians in 2021 has plummeted to 30%. Provider burnout, coupled with existing labour shortages, has been exacerbated by COVID-19, forcing hospitals and health systems to seek out ways to eliminate workflow stressors. AI is no longer foreign to healthcare, and the industry must implement thoughtful development and execution of its potential solutions. As we look to 2023 and beyond, it's integral that companies and healthcare providers collaboratively work together to create sustainable and systemic progress.
Here are a few thoughts on what we can expect in the coming year:
Combating healthcare worker burnout
There will be a larger focus on provider burnout and improving conditions for providers. In 2022, we saw the effects of the COVID-19 pandemic and its direct impact on healthcare staffing shortages and burnout. This will only increase in 2023. With so much administrative work, hospitals will recognise the importance of focusing on alleviating physician burden through building and maintaining efficient and effective care models. Administrative tasks eat up valuable clinician time that could otherwise be spent providing quality care to patients. It's critical for organisations to focus on the right technology that supports care coordination and facilitates a reasonable workload.
NLP adoption
Implementation and adoption rates for text analytics tools that use natural language processing (NLP) will escalate among healthcare providers seeking to manage increasing volumes of patient data. Many of these technologies are readily available as cloud-based solutions, making them accessible to health organisations. Three key factors drive adoption of tools using NLP:
The pandemic has exposed inequities that impact health outcomes and has raised awareness of the need to look beyond structured data to uncover critical insights on social determinants of health. NLP can be applied to existing unstructured data such as clinical notes to help alleviate these inequities
The interoperability and patient access mandate have enabled a more efficient way to transfer clinical data. Organisations are adopting standards such as Fast Healthcare Interoperability Resources (FHIR) to allow providers to better harness the ever-increasing volume of data
Tech vendors are making forays into the healthcare text analytics space, increasing the spotlight on tools that use NLP. These technologies can now be harnessed through cloud-based approaches, rather than traditional large-scale on-premises software deployments
Expanding the role of data in healthcare
Federal mandates to ensure interoperability of electronic healthcare data will facilitate more data sharing between clinicians and their patients through virtual visits, EHR patient portals, and technology platforms. Additionally, as the processing of EHR data becomes more efficient through technological advancement, clinicians and health systems will be able to rapidly assess and respond to trends and patterns.
Transformative healthcare technology
Healthcare has a long track record of using evidence-based clinical practice and ethical standards. New technologies such as the use of predictive analytics and the algorithms behind them provide a beneficial approach to increasing efficiency across physician workflow, operations for staffing optimisation, and home monitoring. 2023 will be a transformative year in the acceleration of care redesign and improved outcomes for all.
By Eli Ben-Joseph, CEO & Co-founder of Regard