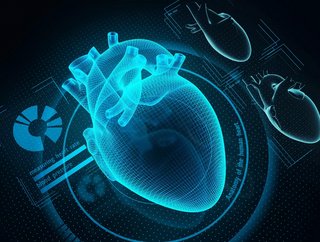 iRhythm's Mark Day tells us how artificial intelligence can have the greatest impact in healthcare
Mark Day is Executive Vice President of Research & Development at iRhythm Technologies, a company that has developed an FDA-cleared deep-learning algorithm for classifying diverse heart rhythms. We caught up with Mark who told us why he believes AI and human intelligence is the best combination for improving healthcare.
 In which areas of healthcare is AI making the biggest difference already?
AI is revolutionising healthcare in areas where data drives clinical insight. This dynamic is particularly prevalent in diagnostics, where medical imaging was the first area to be transformed by AI, due to an initial focus of AI research on image analysis. More recently, AI has rapidly gained adoption in everything from drug discovery to iRhythm's focus area, ambulatory cardiology monitoring.
For years, clunky Holter monitors have been used for arrhythmia monitoring. These monitors have low patient compliance and are woefully inadequate in identifying, diagnosing, and managing the most common and deadly arrhythmias.
Now, new innovations on the market are redefining how cardiac arrhythmias can be clinically diagnosed by combining wearable biosensing technology with cloud-based data analytics and AI-based algorithms to bring dependable and easy remote monitoring to the wider population.
How can AI be used to improve diagnosis and screening for cardiac diseases?
AI brings accuracy and efficiency gains for patients and providers at scale. Often, an arrhythmia causing patients' symptoms can be as short as four heart beats, or even two beats in a case where extended time between them is considered a clinical pause. Given that a typical heart beats 1.5 million times in two weeks, finding these significant events is a "needle in a haystack" kind of problem perfectly suited for AI.
iRhythm, for example, has collected over 750 million hours of curated heartbeat data, creating the largest repository of labelled ECG patient data in the world. This allows for expanded training of deep-learned algorithms across a larger database, resulting in enhanced diagnostic accuracy and better quality assurance. 
Can AI help patients take greater control of their own health?
AI is transforming the delivery of care, and therefore enhancing patients' entire healthcare experience. Wearables, for example, play a critical role for patients looking to take care into their own hands. AI technology allows wearables to improve diagnostic insight without sacrificing convenience. When patients have tools to continuously monitor their health, they're able to better manage their conditions and own aspects of their healthcare journey.
What steps can be taken to prevent bias in AI?
To be clear, bias in AI comes from the data used to teach an algorithm, not from the technology itself. Training data needs to be clean and free of bias. AI researchers should work to ensure datasets are both reflective of the intended population and that they were collected in a manner untainted by bias.
Where do you predict AI will have the greatest impact next? 
To date, most AI healthcare solutions have delivered value by analysing collected data, which is to say by providing insight into the past. Prediction of the future will be the next frontier of AI.
In healthcare, a key problem is determining who is at risk so prevention can be used to limit illness. Data mining patients' EHR records alone will not suffice – rather, assessing all possible elements to identify who's at risk of a serious health event and ensuring identified patients get the proper preventative medical care before that can happen. 
AI is an incredibly powerful tool to sift through expansive datasets and uncover previously hidden relationships. For example, previous conditions, genetics, drug use, if they've had an ECG, if they've had Covid-19, and everything else in between can be used by AI to identify risk and inform prediction.
Predictive AI will be transformational – the ability to take disparate data and have AI identify trends and anticipate outcomes will change the trajectory of our lives.