5 minutes with Dan Teare, mpro5 Healthcare Sector Director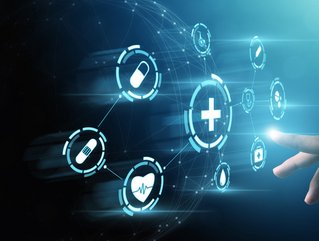 mpro5 offers the healthcare sector smart technology to turn sensors into solutions. Dan Teare explains how IoT brings value to healthcare & supports staff
Hi Dan! Please introduce yourself and your role.
"Hi! I'm Dan Teare and I'm the Healthcare Sector Director for SaaS provider mpro5. I work with Facilities and Estates managers to improve their compliance status, save them time on proving it and guide them in their journey towards digitalisation."
Tell us about your education and career path.
"I studied Estate Management at Kingston University before heading out into the world of Soft FM. This has given me a great appreciation for the needs of FM providers, whether they work in the private sector or healthcare, and I eventually found my niche in software, where I've been ever since.
"I know what those pain points are for Facilities and Estates managers in healthcare – the story is always about compliance, burdensome paperwork and finding inventive ways to deliver more with what you already have."
What has your journey with IoT been like?
"IoT has been around for decades in manufacturing, but in the past few years, it has become far more versatile. When thousands of highly sophisticated sensors became available on the market, people were extremely excited by the potential, but without really understanding how it would bring value.
"A lot of businesses invested in IoT networks, only for them to be idly running in the background, sending data to a forgotten silo, and being of no real use. This has made some people understandably sceptical of the tech, but it can bring businesses a huge amount of value, providing you have software that can actively manage the network, automate actions off the back of sensor data, and present it in a coherent way that makes it useful.
"Simply put, we can make a sensor trigger an actual job that someone will attend to, rather than an email that gathers dust in your inbox.
"The step-change we offer in IoT is different from most companies. We don't build sensors or have a specific way of working with them; instead, we offer software that turns these sensors into a solution, however that needs to take shape."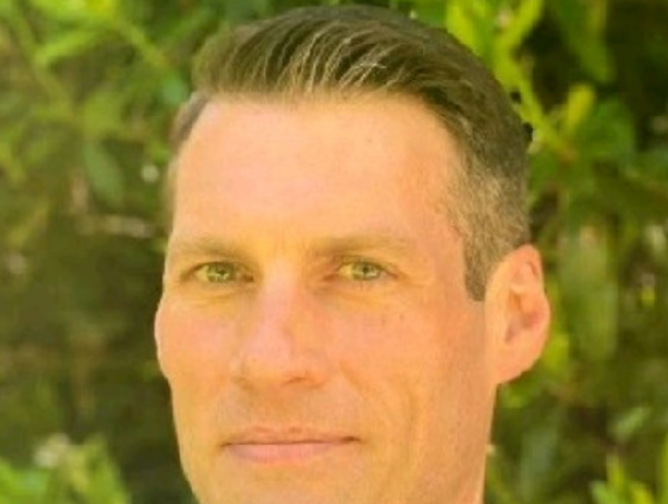 Dan Teare, mpro5 Healthcare Sector Director
How can IoT bring value to the healthcare sector?
"IoT, in and of itself, can't bring value – creative estate managers with ideas bring the value, works management and IoT networks are here to make these ideas a reality. Passive monitoring is a huge part of safety and compliance, but the efficiencies that sensor tech can bring are limited without a system to trigger actions. Our platform brings that action.
"It's not enough to send someone an email if the temperature of a fridge storing pharmaceuticals is rising unusually high – a works management platform on everyone's devices means your phone won't stop beeping until someone has dealt with the issue and confirmed the job as complete."

Tell us about the role of smart technology in dealing with staff shortages.
"I don't think that technology can solve the problem entirely, but it can make life easier for your over-worked teams. It can help you to work as efficiently as possible with the resources you already have, enabling more dynamic working patterns and automating or speeding up your paperwork.
"Technology can also help you to communicate and coordinate dynamic tasks. Managers can assign jobs to people and get feedback on them being done without chasing people, and cleaners can work through tasks in order of priority and according to real-time data, meaning they focus on high use and low-scoring areas first before doing mandatory routine cleans.
"This is just the tip of the iceberg in terms of what can be done. Audits can be continuous and automatically updated by data gathered on the job and you can change practices quickly by tweaking your workflows. All the data you need in one place and visualised on a BI dashboard for a quick overview of your operations."
What has been mpro5's greatest challenge?
"Our biggest challenge is working through the procurement process, which is unnecessarily bureaucratic and loses sight of the bigger picture.
"I've written a few articles about this problem but at its core is a process that limits trusts' ability to choose well – inflexible budgeting means that often a trust is forced to buy a point solution that does one or two very specific tasks – which makes their tech stack disjointed, inefficient and ineffectual.
"The bigger picture is this: wherever your data is coming from, it needs to be unified and structured so that you can automate processes and generate actions that improve operations to provide real value, otherwise you're just ticking a box and missing out on the huge benefits that software can offer you."
During your time here, what has been your biggest lesson?
"Don't boil the ocean – the idea of perfection tomorrow can get in the way of value today. When working with software, especially configurable platforms, it can be tempting to go for iteration after iteration, looking for the perfect set-up before trying to realise immediate value from the product.
"We've learnt that it is far better to get a working solution out the door and into the field, where you can fail fast and work quickly to solve problems over time. This means you can change and tweak as you go while still getting value out of the software."
What do the next 12 months hold for you and mpro5?
"I think trying to get people to understand the true value of mpro5 has always been a struggle – even though the concept is quite difficult to translate, it really is a case of seeing it in action.
"We are going to be releasing a productised solution to the new National Standards of Healthcare Cleanliness aka the '50-point check'.
"This should give trusts a simpler point of entry that fits the procurement cycle, provides immediate value for their cleaning operations and enables them to better understand the value of mpro5 and what it can do for their trust."