6 Ways to Successfully Drive an mHealth Project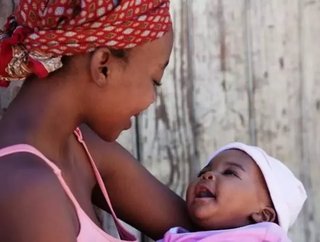 Technology integration within the healthcare sector has the great potential to advance public health services by facilitating professional practice and...
Technology integration within the healthcare sector has the great potential to advance public health services by facilitating professional practice and communication while reducing health disparities. The road to success, however, has been a grey area as mHealth is a relatively new project that must be adapted for global practices.
mHealth, the practice of medicine and public health supported by mobile devices, has great application for industrialized nations. However, due to the rapid rise of mobile phone penetration in low-income nations (Samsung recently partnered with GSMA to provide mobile technology to 15.5 million mothers in Africa), certain strategies must be amended.
Tony Kane Consulting Limited has recently released the world's first structured methodology to enable robust planning of mHealth programs. The new method revolves around six key stages that are aimed towards saving money and avoiding costly mistakes, identifying the most suitable targets, and getting access to the right answers quicker.
According to Tony Kane, mHealth has been held back by "a lack of insight into the necessary factors to ensure a successful program." Therefore, the structure is supported by real life case studies and practical tool kits to help project sponsors incorporate the critical elements for success into their plans.
The "6 Steps to mHealth Success" is delivered in the form of personal coaching and training events to deliver the necessary confidence and skills to all mHealth stakeholders, whether they be healthcare payers, insurers, providers, or pharmacy and medical device companies.
Healthcare Global shares the six stages of a successful mHealth project, courtesy of Tony Kane Consulting Limited.
Step 1: Identify a viable opportunity.
Is there a real problem or compelling event to address? How much would an mHealth solution support a patient or HCP in the "job they are trying to do?" For example, there is no point in measuring someone's weight if their real problem is simply getting their medicines delivered.
Step 2: Identify all stakeholders and benefits for each of them.
This is probably the most important step of the process. Can we identify all stakeholders and users – not just the obvious ones like HCP or patient? What about pharmacists, carers, and payers? More importantly, do they all win with our solution? If any one of them loses they will certainly discontinue use and your project will fail.
Step 3: Build a sustainable business model.
Too many mHealth projects have kicked off as pilots with a limited amount of funding in the naïve hope that the pilot will inevitably bring in further funding. Sustainability and funding needs to be planned from day one, and if you can't identify someone who would fund the service in the long term, then it probably isn't worth building.
Step 4: Design for success.
There are so many options for the functionality that you could insert into an mHealth service such as monitoring, adherence, patient support, education, behavioral change, gamification, and connected devices. Which are the right ones to support your users in their objectives, though? Equally, if you can't make the user experience really simple, then your good work will be in vain.
Step 5: Acquire, build and deliver.
Only when you know the answers to the previous steps should you start to consider technology solutions to support your project, and most importantly whether to build in-house (advantages of control) versus acquire an external solution (advantages of speed). The most common mistake we see in mHealth is that sponsors dive in at this stage, prompted by seeing some hot, new technology without having gone through the rigor of the pre-requisite stages.
Step 6: Measure and improve.
Assuming you are serious about building a sustainable service with a long lifespan, you need to future-proof your project. What measures do I need to gather ongoing evidence that is working and how will I use that evidence to refine my service over time? Too often we see sponsors deliver a project and then scramble later to gather some evidence. Build those hooks in from the outset and you make life a lot easier.
There are multiple characteristics on both the supply and the demand ends of mHealth that currently reveal the market to be inefficient and immature. On the supply end, thousands of technology companies are vying to establish themselves with sustainable revenues, and while so far there has been no shortage of backers, investors are beginning to question when the real return will materialize. On the demand side, the large number of potential mHealth users, providers, and pharmacy companies are unclear, and therefore uncomfortable, with the benefits of mHealth.
According to a survey done by the World Health Organization (WHO), "the dominant form of mHealth today is characterized by small scale pilot projects that address single issues in information sharing and access." While large-scale and complex programs will become more common as mHealth matures, WHO advises strategies and policies to integrate eHealth and mHealth interoperability into health services.  
"Moving towards a more strategic approach to planning, development, and evaluation of mHealth activities will greatly enhance the impact of mHealth," the survey states. "Increased guidance and information are needed to help align mHealth with broader health priorities in countries and integrate mHealth into overall efforts to strengthen health systems."
With Tony Kane Consulting Ltd's new methodology, a successful and result-driven mHealth future might be closer to reality than we think.
To learn more about Tony Kane Consulting Limited's new methodology for mHealth success, visit www.tonykaneconsulting.com.