An ageing society requires AI
By Niamh McKenna, UK Health Lead, Accenture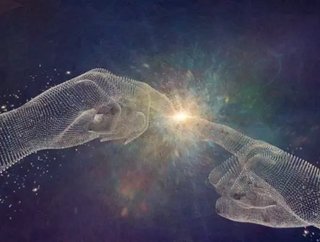 Our life expectancy in the UK is now older than the NHS itself. While last month, we celebrated the NHS turning 70, it wasn't until 1963 that we were...
Our life expectancy in the UK is now older than the NHS itself. While last month, we celebrated the NHS turning 70, it wasn't until 1963 that we were expected to live until 70 too. Life expectancy has since buoyed with the average person now expected to live until 81.
While this is a huge triumph for modern science and healthcare, it poses huge pressures for our provision of services. Society is changing, and institutions need to not only respond to, but anticipate change, and that's a huge ask for one as complex and enormous as the NHS.
While much has been written about why an ageing society is a ticking timebomb for our society and economy – it's most pertinent in health. Because how do you manage the health of a population that includes millions of people over 100?
It seems the time is right for looking to technology for help. Last month, health secretary Matt Hancock, unveiled a £487m cash injection for technology to help achieve better services and, crucially, cost savings.
The medical sector has already been the testbed for innovation, whether it's use of 3D printing or surgical robots – but what is missing so far is a change in our focus for how digital can really help the NHS become sustainable and help citizens get better access and quality of care. Because it means shifting our focus from learning from experience to forecasting the future.
Consumers in the UK are crying out for digital in their healthcare, and we are seeing more evidence that people would be open to healthcare coming out of hospitals and into their homes. In our recent survey of 1000 adults in England, the majority of consumers were open to artificial intelligence, virtual clinicians or home-based diagnostics – for example with the use of virtual health coaches and nurses and AI-based clinical services for diagnosing illnesses at home.
But only 13% of consumers have used these kinds of services in England (likely down to lack of availability) – significantly fewer than those who have received virtual care in the U.S. (at 25 percent). While use of virtual care is low, consumers are fundamentally attracted to the benefits of 24-hour availability and the time saved in travel. There is also strong willingness to use it for applications such as medication reminders, healthy activity reminders and daily support for ongoing health issues.
See also
We are all taking healthcare matters into our own hands, and even in our phones, when we think about it. Consumers are increasingly using a variety of digital self-service tools for managing their health. The use of mobile and tablet health apps has tripled over the past four years, from 13 percent in 2014 to 48 percent today.
Similarly, the use of wearable devices has grown five-fold over the past four years, from just 6 percent in 2014 to 31 percent today. More consumers are turning to health wearables — such as those that monitor glucose, heart rate, physical activity and sleep — and seeing these as beneficial to understanding their health condition and monitoring the health of a loved one. Consumers would also be open to seeing their health information, say on a patient portal, and viewing their electronic health records or prescription medication history.
This increase in the number of devices means a wide range of data will have to be absorbed, analysed and converted into diagnosis and treatment support. Pathology reports will need to be combined with data from wearable sensors, home-based pathology tests, diet and exercise data, and heart rate and blood pressure information.
Based on this data, patients could be warned of necessary lifestyle changes to avoid the onset of chronic conditions, or prevent existing conditions getting worse. And here lies an even better efficiency, there is a huge opportunity for the NHS to use data and digital to prevent illnesses rather than treating them – and consumers are willing to engage with these services.
My firm belief is that the only way we will be able to have a sustainable NHS going forward is through harnessing the power of technology to help to us to be well and stay well, particularly when we think about the challenges an increasingly ageing society will bring.
Many people are avid users of consumer grade technology and, as we can see from the survey, they are very open to bringing this to the clinical setting as well. I don't envisage a future where consumers turn to robots for their care, but a future where machines can help doctors and healthcare workers in relieving administrative burdens and leaving humans to do what they do best – be human. Doctors, supported by machines, can be even better doctors. But robots on their own can never be doctors.
Patients and machines are joining clinicians to be a collaborative healthcare delivery team and the world seems ready.