UK's data driven approach to public health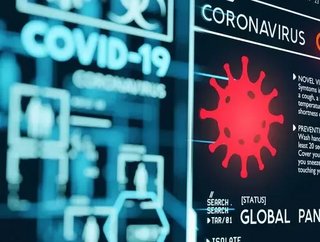 The COVID-19 pandemic propelled governments around the world to implement new structures and create real-time data in order to make decisions...
Over the past year governments across the world have been taking various approaches to implementing data infrastructures and analytical capacity at different levels of centralisation. This has allowed them to target their responses more directly at specific groups or localities. 
The UK government has worked with both the private sector and public sector and also academics, using a wide range of infrastructure to respond to the pandemic, often creating systems from scratch.
Range of data sources involved
The pandemic response data infrastructure covers a vast range of metrics which are necessary for both government and individuals to make decisions, including epidemiological data, health-system operations, and economic metrics at the local, regional and national levels.
In the UK, coronavirus data has emerged through various different sources, some on an ad-hoc basis, such as ZOE's Covid Symptom Study. This was launched in partnership with King's College London during the early stages of the pandemic to engage app users and enable symptom-based tracing before tests were widely available. The Department of Health and Social Care have also commissioned specific real-time analysis and research programmes such as REACT.
Academic researchers have collaborated in novel ways across disciplines and countries through groups such as the Covid-19 Dispersed Volunteer Research Network and the Covid-19 Mobility Data Network. Non-traditional data sources have been used, such as cell tower data, search queries and twitter thoughts to enable researchers to conduct more cross-cutting analysis. For example University of Cambridge researchers have used voice and breath recordings to predict Covid-19, and a similar technology has recently been commercialised at scale.
Challenges
The creating, designing, procurement and use of these systems in the UK has demonstrated challenges the governments continue to face when applying data and evidence to rule and policy decisions. 
The scale and critical nature of these data infrastructures is huge and the risk of not securing quality outcomes and increasingly expensive costs is real. In the UK the Test and Trace system has been criticised in a parliamentary for not having a demonstrable impact on transmission reduction, via contact tracing, and for its overall value for money in light of the non-competitive procurement process used. 
Real-time decision making is also constrained by the challenge of collecting and analysing real-time data. Data represents the conditions at a specific given time and different data "moves at different speeds", making it difficult to combine in order to draw policy conclusions. In the latest lockdown the government has built in a five-week decision making cycle to account for the delays in data. 
Moving forward from the pandemic
The COVID-19 pandemic has demonstrated that data infrastructure is the foundation for evidence-based decision making and precision public health. It has shown how important it is to collect and collate data from various sources such as academic, traditional and non-traditional sources and also different levels of government, in order to rapidly target certain places which need it most. 
As we are still in the pandemic, moving forward it would be wise for the government to continue to develop infrastructures to ensure that they are kept up to date and speed. A suggested that technological and organisational innovations are needed so that the government can source data, skills and different perspectives that they need in order to make effective policy decisions.