Apple and Google join together to help beat COVID-19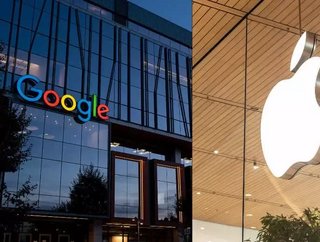 Technology has no limits, from the invention of antibiotics in 1928, the pacemaker in 1960, the MRI in 1973 to today being able to track infection via y...
Technology has no limits, from the invention of antibiotics in 1928, the pacemaker in 1960, the MRI in 1973 to today being able to track infection via your smartphone.
The rivals Apple and Google have come together to build a life-saving software building block that will enable your smartphone to tell you if you have recently been in contact with someone who has been infected with the COVID-19 virus.
These two technology giants whose software runs nearly every smartphone worldwide have come together after realising the seriousness of the COVID-19 crisis.
Over the next few months, they are hoping to release a tool that will allow a smartphone to log other devices they have come in close contact with also known as "contact tracing".
The contact-tracing partnership method works by using a smartphone's Bluetooth signal to understand who the owner has been in close proximity to and for long enough that may cause a potential risk of infection.
If later one of those people test positive for the COVID-19 virus, a text message will be sent to the original mobile phone owner and warn them of potential risk.
At no time will personal information or GPS location data be recorded or shared.
Many countries have already had similar ideas such as Israel, South Korea, Singapore and Poland use mobile phones to send out COVID-19 Contagion alerts. Health authorities in the UK, France and Germany are working on initiatives of their own and some governments in the US are already looking into third-party apps.
With this in mind, Apple and Google are looking to bring coherence by allowing existing third-party apps to be retrofitted to include their software.
This would make the apps adaptable to everyone's everyday lives, including travelling overseas and the use of different mobile phones or devices.
The main objective in releasing this smartphone tool is to help slow down the spread of the coronavirus.
So how will it work?
It will rely on the infected person to report their infection to a public-health app. The app will then send the mobile phone's broadcast beacons, connected to the device, to central computer servers.
Other mobile phones will continuously check the servers for the broadcast beacons of devices they had come in close proximity to in the past 14 days. If there is a match, those people will receive an alert that will let them know that they likely come into contact with an infected person.
"This data could empower members of the general population to make informed decisions about their own health in terms of self-quarantining," said Dr Reid. 

If this partnership is successful, this software building block could help countries relax lockdowns and border restrictions but most importantly relieve some pressure for the hard-working healthcare professionals.