Apple and Zimmer Biomet partner to improve the patient journey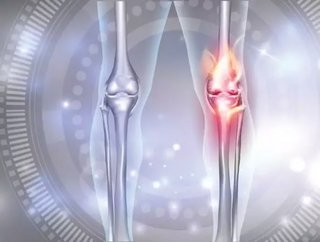 Established in 1927, Zimmer Biomet is situated in more than 25 countries worldwide and is renowned as a global leader in musculoskeletal healthcare. The...
Established in 1927, Zimmer Biomet is situated in more than 25 countries worldwide and is renowned as a global leader in musculoskeletal healthcare. The company has recently partnered with technology pioneer Apple, with the aim to utilise Apple Watch and iPhone technologies to transform the patient journey for two common surgeries - knee and hip replacements.
The partnership follows on from Blue Cross Blue Shield's decision to provide an innovative payment programme for knee and joint replacements which can reduce costs of care by close to 10%.
The partnership will utilise Zimmer Biomet's app mymobility, which will use Apple Watch to facilitate a new level of connection between patients and their surgical care teams. Additionally, the company is launching its mymobility Clinical Study which will study the app's impact on patient outcomes and overall costs for joint replacement patients.
During this research study, patients will use Zimmer Biomet mymobility with Apple Watch as they progress through their hip or knee replacement journey. Researchers will combine patient-reported feedback with continuous health and activity data from Apple Watch to provide new insights into the power of the Zimmer Biomet mymobility app to impact the standard of care for these common surgeries in the US.
Facilities participating in the mymobility Clinical Study include:
Academic centers: University of Utah Health; Rush University Medical Center; University of Pennsylvania Health System; Emory University Orthopaedics & Spine Hospital/Emory Healthcare

Hospitals: Hoag Orthopaedic Institute in Southern California; Newton-Wellesley Hospital, member of Partners HealthCare founded by Massachusetts General Hospital and Brigham and Women's Hospital; Centura Health, Porter Hospital – Colorado Joint Replacement (CJR)

Group practices/ambulatory surgery centers: ROC Orthopaedics, affiliated with Legacy Meridian Park Medical Center; OrthoBethesda; OrthoArizona; Midwest Center for Joint Replacement; Hartzband Center for Hip & Knee Replacement; New Mexico Orthopaedic Associates; The DeClaire LaMacchia Orthopaedic Institute, affiliated with Michigan Institute for Advanced Surgery; Joint Implant Surgeons; Orthopaedic and Fracture Clinic; Panorama Orthopaedic and Spine Center
"We are incredibly excited to work with Apple to transform the knee and hip replacement experience for patients and surgeons," commented Bryan Hanson, President and CEO, Zimmer Biomet.
See also
"At Zimmer Biomet, we are committed to improving care decisions through digital health and we are thrilled to launch one of the largest evidence-gathering clinical studies in orthopaedic history."
"We believe one of the best ways to empower consumers is by giving them the ability to use their health and activity information to improve their own care," said Jeff Williams, Chief Operating Officer, Apple.
"We are proud to enable knee and hip replacement patients to use their own data and share it with their doctors seamlessly, so that they can participate in their care and recovery in a way not previously possible through traditional in-person visits. This solution will connect consumers with their doctors continuously, before and after surgery."
More than one million knee and hip replacements occur annually in the US. This number is expected to grow to 3.5mn by 2035, yet standardisation of care and recovery costs to the US healthcare system continue to rise.
Through the partnership, the technologies will therefore act as a virtual and continuous care team. Patients will be provided with support and guidance as they prepare for and recover from these surgeries, while surgeons will be delivered continuous data to optimise care. 
Zimmer Biomet's mymobility app has several features that use both Apple Watch and iPhone through the joint replacement journey, including the ability for surgeons to send education and therapy reminders directly to the patient's Apple Watch. The app also allows surgeons to monitor patient activity levels throughout the days and weeks while they are preparing for and recovering from surgery.