BlackBerry: Innovation at your fingertips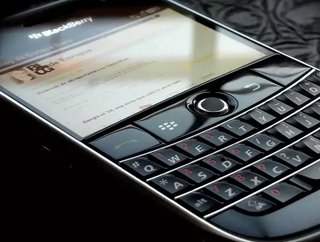 The healthcare industry continues to face a multitude of challenges. From limited budgets to the use of outdated legacy equipment no longer fit for purp...
The healthcare industry continues to face a multitude of challenges. From limited budgets to the use of outdated legacy equipment no longer fit for purpose, organisations have placed their attention firmly on the delivery of patient care, with little focus paid towards digitisation.
Although healthcare leaders commonly lack expertise within new digital tools, this is rapidly changing. Professionals are beginning to embrace new technologies, which will take the patient experience to new heights and reduce rising healthcare costs. From the establishment of electronic medical records to the use of secure messaging, professionals are harnessing new technologies to promote data sharing, enhance collaboration and drive positive patient experiences.
However, this has also opened the door to further challenges.
"One unit of a hospital could decide to implement a particular application relevant to their floor, but they're not necessarily learning from each other, either across the organisation or from hospital to hospital. A lot of healthcare organisations are implementing electronic medical records; whilst this is a very powerful tool, it is being implemented on an IT infrastructure that is not ready to handle it. Wi-Fi is not strong enough to handle voice-over-IP, networks can be hacked and equipment can fall to MEDIJACK," explains Global Healthcare Lead at BlackBerry, Sara Jost.
A registered nurse by background and with previous roles within nursing and neuroscience research, Jost's decision to move to an IT health start-up led to the development of mHealth programmes across North America and in the UK, igniting a passion for healthcare IT, which remains firmly ablaze. 
Originally hired by BlackBerry as a healthcare subject-matter expert, Jost has become a renowned figure across the industry, and continues to work with BlackBerry's largest healthcare customers, carriers, distance integrators, distributors and independent service centres (ISCs), in order to sell essential health IT services and products.
"I also do a lot of our certifications work, making sure we meet the global healthcare requirements that are necessary for us to sell into healthcare globally," she says.
Eliminating barriers
The rise of mobile apps has disrupted retail and finance industries, where consumers can source, purchase items and access confidential information at the click of a button.
Such accessibility has yet to be fully extended to the healthcare industry, where patients want increased control over the management of their healthcare data, to the same extent as accessing their financial records.
"You should be able to easily access your lab results and patient history and be able to share that with those who would contribute to your health status," reflects Jost.
"On the other hand, I have a deep fear of that information becoming public. Working with a company that harnesses strong security and privacy tools would be where I would want my healthcare information to be kept and shared."
With this in mind, the General Data Protection Regulations (GDPR), implemented across Europe in May has created a seismic shift in the way in which patient data is stored and collected. Whilst data that will need protecting is readily generated by health organisations, providers will need to significantly invest in their technological infrastructure to guarantee increased security and scalability.
"This doesn't have to be as expensive as many organisations think it is, but I do understand that it's a daunting task and at BlackBerry we feel we're very well aligned to helping organisations deal with this," says Jost.
Additionally, the use of healthcare mobile apps continues to grow apace, but this is in sharp alignment with the use of unsecure consumer messaging apps, which have been reportedly used to share diagnostic images and confidential patient data.
"If healthcare professionals aren't given the correct tool that is easy to use and consumer friendly, they will find insecure workarounds. WhatsApp and Snapchat have been used, which would not meet the guidelines for GDPR or other country regulations, such as the US or Canada," she says.
"Many healthcare organisations are not taking a holistic approach to recognise that if you work with a company such as BlackBerry, you can reduce your number of vendors, you can have integrated products across your organisation and you can deploy a business continuity solution, where it can do your emergency preparedness, scheduling, clinical codes, IT outages, lone worker safety and more. We can cover all those things with one product, where another could only do your emergency notifications.
"I view this as a barrier because organisations decide to just go with what is good enough instead of truly looking at what they could achieve if they deployed a stronger solution."
See also
Promoting collaboration
Harnessing products and services which are gold standard, BlackBerry has therefore sought to develop essential partnerships to support a number of Fortune 500 healthcare providers and organisations worldwide. Its collaboration with the University Hospital Birmingham in the United Kingdom, for example, has become a reference site for BlackBerry and is one of the largest healthcare organisations in the UK.
Famed for its world-class clinical care, as well as its clinical education and research capabilities, University Hospital Birmingham utilises BlackBerry products and services to promote secure communication and collaboration across the organisation.
Similarly, situated in Ontario, Canada, BlackBerry's partnership with community hospital Mackenzie Health has led to the implementation of an innovation unit, which is home to the organisation's new digital initiatives.
"The organisation has made it so fantastic to work in that the nurses take turns working on this unit. Everybody wants to work here as it houses the latest software," chuckles Jost.
"It's a techy floor and everything links together. I think that is truly fantastic. This group is also building a brand-new hospital, which doesn't happen very often as we're always retrofitting old buildings. It's very exciting for BlackBerry as well as for Mackenzie Health in that we get to help them on this journey towards a smart hospital."
Driving innovation
Such digital innovations will greatly promote positive patient experiences and ensure stronger working relationships between professionals.
"There are a number of things which are important to creating positive patient experiences," explains Jost. "I worked with one particular hospital where they integrated their bedside machines to send alerts directly to nurses' smartphones. Through this, they greatly reduced overhead paging. It's interesting how strong an impact this had and was a very powerful way to improve that patient experience."
However, despite such innovations, investment in cyber-security services has risen tenfold, as patient data is more valuable to hackers than financial data, Forbes has previously reported.
The number of attacks on healthcare organisations, in a bid to obtain valuable data, has become a growing concern across the sector, where the number of healthcare-based cyber-attacks is on the rise. Housing a skilled set of individuals who can source all potential issues within a provider's infrastructure, BlackBerry's security services have remained in demand in a bid to support healthcare organisations in remaining secure, maintaining positive reputations and therefore retaining patient trust.
"Our Unified Endpoint Management (UEM) solution also drives complete flexibility of deployment types which means organisations can deploy devices that are corporately owned and truly locked down," adds Jost.
"An example would be a stationary or a mobile kiosk, so a device is locked down to one application and is used by patients. This could be used for things such as registration, patient education, even adjusting the lights in your room or the bed height. There's also shared-devices, where a nurse, housekeeper or transporter can start their shift, take a device from a pool of devices and use that device for the shift and put it back in the pool at the end of the shift."
Additionally, to further promote flexibility, BlackBerry offers a number of ways to enable healthcare professionals to use their own equipment, remain accessible and gain access to essential patient information securely from their own home. 
"Our workspace product, which is a digital rights management tool is growing steadily, especially in clinical research. The Melanoma Institute of Australia, for example, has implemented our secure file sharing to enable their clinical research inside and outside of their own organisation," observes Jost.
Future change
Whilst advocates and champions within healthcare organisations will continue to support the adoption of new digital tools, legislative changes will unlock the potential for further patient care to be delivered outside of traditional areas of care.
Increased use of services which promote flexibility, such as mHealth and telehealth, will also drive further revenue and cater to increased demands for a continuum of care which doesn't end upon discharge from hospital.
"We are moving towards more clinical decision support. As we gain data from big data exercises, and as electronic medical records become more robust and easier to use, we're going to gain more knowledge from what has happened to patients, what their results have been with this drug, this age and this diagnosis. Then, having that information delivered to the right person as they are making decisions for the next person that fits the same criteria. I definitely think that that is coming quickly," concludes Jost.
"I feel that BlackBerry is well aligned to help organisations comply with changing legislations. We have the security expertise, as well as the product that can recognise where the holes are and then plug them up."