Cloud-based tools are "essential" to tackle clinical burnout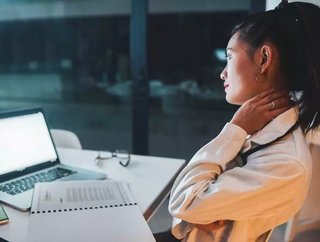 Allison Morin, VP of Nursing Informatics at Halo Health, explains how cloud-based tools can help ease the pressures on frontline staff...
For Allison Morin, MSN,RN-BC, the term "nursing burnout" has become all too familiar over the past year. With a year of COVID-19 plaguing hospital systems worldwide, increasing numbers of nurses and doctors are reporting clinical burnout - a problem that was already on the rise before the pandemic. 
Before 2020 around 40% of nurses reported feeling unengaged in their organisation and experiencing burnout, but this has escalated dramatically. The British Medical Association has says the've had an increase of 47.8% in the numbers of healthcare workers calling their counselling helpline with anxiety, stress and other mental health conditions due to their job. 
Morin believes that this will have long term implications. "I would expect symptoms of burnout to continue even after COVID-19 is largely under control – there are several other factors that perpetuate it, from having to balance multiple, poorly communicating technology systems to alarm and alert fatigue."
Women, who make up over 70% of the frontline workforce worldwide, have been hit hardest. "Women also tend to carry additional stress outside of the profession" Morin says. "It is intrinsic to who we are and why we went into healthcare in the first place – to be caregivers. We balance patient care with childcare, with being a supportive spouse or partner, with caring for elderly parents and extended family, and more. 
"This balance isn't necessarily gender specific – all clinicians are balancing the stresses of personal and professional life. So, when it comes to adequately addressing burnout, healthcare organisations need to support the entire person, and this means providing resources that promote wellness but also making organisational changes that address drivers of burnout in the workplace. 
"Employee assistance programs are helpful but alone they are not an adequate response to burnout" Morin adds. "Healthcare leaders need to recognise the fact that burnout is driven by environmental factors at the workplace and an adequate response involves addressing those factors." 
Technologies that increase the efficiency of clinical communication are a solution. "It shouldn't be complicated for clinicians to communicate when literally any miscommunication, or delay in care due to poor communication, puts human life at risk" Morin says. 
"A great example of this during the pandemic is that at the beginning, we would hear story after story about patients arriving with little respiratory distress to suddenly require immediate care, even intubation. Adequately supporting these patients required clinicians to quickly reach the team members that could assist with intubation, and for those team members to instantly respond. 
"Any delay in that communication put patients at risk, and that is unacceptable. Tools that are helping to bridge this communication gap are a tremendous help to nurses, physicians, and the patient populations we serve." 
The pandemic has highlighted weaknesses in healthcare settings, particularly around communication. "Hospital systems are now largely having to balance the continued fight against COVID-19 with how to address those areas of weakness with strained resources" Morin says. 
"SaaS and cloud-based tools are essential to this effort. They are far easier to implement than traditional on-premise technology, and often require far less maintenance, fewer resources, and even reduce total project time compared to typical on-premise solutions. They are also typically very intuitive, which increases adoption and utilization. 
"In this way, SaaS and cloud-based tools somewhat embody the "do more with less" trajectory that healthcare has been on for a while. They empower hospital systems to simplify their IT infrastructures while providing powerful collaboration resources to clinical and non-clinical staff." 
Now that vaccination programmes are being rolled out, there is some cause for positivity among clinicians, but Morin stresses that vaccines won't fix everything. "COVID-19 has been a rollercoaster. There were moments at the beginning where clinical staff were furloughed, for example, due to eliminating elective procedures. 
"When those restrictions were lifted, many clinicians returned to work to encounter peak after peak of COVID-19 – so they were balancing everyday patient care, with caring for complex COVID-19 patients, with elective procedures. This workload, combined with traumatic experiences of having to help family members say goodbye to loved ones from a distance…I would anticipate clinicians will be skeptical, and if there is an opportunity to breathe, many will need to use that moment of breath to recognise and heal from the traumatic experiences they encountered during this pandemic. 
"There's a reason we clapped for these people as they walked into work every day – they've experienced situations we on the outside can't quite comprehend. Vaccines are, I am sure, a source of hope and happiness for clinicians but they aren't the entire solution. We have continued work to do to support our healthcare providers." 
 As a board-certified clinical informatics nurse with more than 15 years of direct patient care experience, Alison Morin is a leader in strategic and operational nursing communication and technology-enabled care delivery. Morin has extensive experience with adopting process change to maximize patient safety, quality of care, and operational efficiency. She has led the development, deployment, re-engineering, optimization, and integration of clinical information systems, and is well-versed in ensuring continuous clinical regulatory readiness. Morin leads nurse communication strategy, implementation and customer success for Halo Health, serving as Chair of the Halo Health Nursing Advisory Council and Co-Chair with Angel Mena of the Halo Health Clinical Committee.