Developing drone technology for the healthcare sector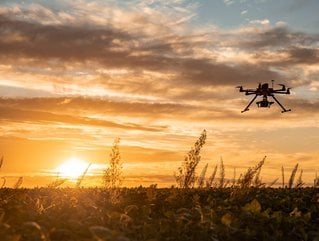 Logistical innovations have advanced drone engineering ready to transform the healthcare sector by offering quicker deliveries & reduced road congestion
From autonomous deliveries to flying ambulances, aviation innovation in drones will transform the way we receive healthcare and how healthcare professionals treat patients.
Socially distanced drones can improve healthcare item delivery speeds
Across the healthcare sector, the COVID-19 pandemic has shown professionals many areas which need improvement and how technology can help.
For example, video calls instead of in-person meetings between doctors and patients have helped people stay socially distanced.
Another area in need of improvement, is in the delivery of healthcare items and innovations in drone technology are ready to improve the lives of patients and healthcare professionals.
Used in healthcare, drones have the ability to:
Delivery medicine, especially in remote areas, for individual patients and healthcare centres
For patients who need to socially distance themselves, drones can prevent them from having to visit crowded healthcare spaces to pick up medicine
For individuals who would have previously had to make such a journey by car, this could lead to a decrease in vehicles in towns and cities as well as a reduction in pollution
However, due to their invasive noise, drones are not popular with everyone and many patients may choose to reject their assistance.
Advancing technologies across all sectors
In the UK, a government-funded programme, the Research and Innovation's Future Flight Challenge, has been investing into aviation technologies for drones, in order to place the UK at the front of what some call 'the third aviation revolution'. and to further advance technologies across a range of sectors.
The challenge's main aim is to increase mobility, improve connectivity, and reduce congestion, as well as encouraging the use of electric and autonomous flight technology, in the move to net zero.
The Future Flight Challenge has already invested in 40 aviation projects, some of which are involved in the healthcare sector. The MediDrone project is one, which will use a network of micro drones to fly between medical facilities.