E-health gives new lease of life to pharmaceutical industry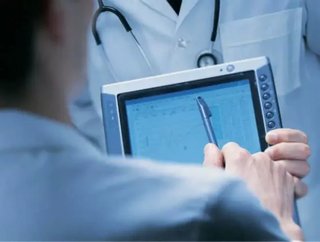 Written by Sarah Hanson, Deputy Head of the Lifesciences group, CMS Cameron McKenna Many pharmaceutical companies are turning to e-health in a bid to s...
Written by Sarah Hanson, Deputy Head of the Lifesciences group, CMS Cameron McKenna
Many pharmaceutical companies are turning to e-health in a bid to survive the looming patent cliff and satisfy the growing pressure to deliver healthcare more cost-effectively and remotely at home. As blockbuster drugs come off patent, e-health provides the perfect opportunity for drug-makers to diversify their pipelines and tap into a new and fast-growing industry.This collaboration between the health and technology sectors is creating innovation and the potential for accessible and cost-effective quality healthcare across the world.
In recent months, e-health stories have focused on the obvious benefits to patients worldwide. In Britain, the government plans to roll out telemedicine services to three million homes, while for some conditions, such as stroke, patients can already be treated remotely when specialist doctors are not in the hospital. The impact in the Third World is even more significant. E-health is making it possible to deliver medical solutions to isolated areas where access to healthcare is otherwise limited.
Although the benefits for patients are significant, this is also provides great opportunities for businesses. For those wanting to dip a toe in the lucrative e-health pond, there are a number of challenges to be overcome. Technology and healthcare are both heavily regulated industries and satisfying the demands of both can be a complicated affair. Traditional pharmaceutical companies will have to get their heads around an entirely new set of rules and regulations and be mindful that products that meet the required medical standards might not do the same for technical standards, and vice versa.
Data protection is a particularly important issue to consider because e-health systems usually involve the processing of sensitive patient information. Healthcare professionals worldwide operate under strict patient confidentiality rules which must be adhered to just as rigorously in the case of computerised medical records as for face to face meetings between doctor and patient. In fact, a recent directive on patients' rights in cross-border healthcare expressly mentions e-health, making it clear that providers must comply with the EU's Data Protection Directive.
The medical devices regulatory system is also undergoing a major revision and we expect a particular focus on the integration of medical devices in e-health systems, especially personal and mobile health systems. This regulation is also increasing in terms of scope. In the past, the European Commission did not apply its 'Medical Devices Directive' to certain kinds of software, such as computerised medical records, but in recent years a number of national regulatory bodies have revisited the issue, placing greater emphasis on the use of software.
The challenges for the e-health sector are complex but the potential rewards could be huge, especially for beleaguered pharmaceutical companies in need of a new lease of life. Whether they will finally succeed will have much to do with whether they can satisfy the demands of two industries and negotiate the complex legislation that regulates them to bring a new generation of healthcare practice to a growing number of global patients.