The effect of social media in the healthcare industry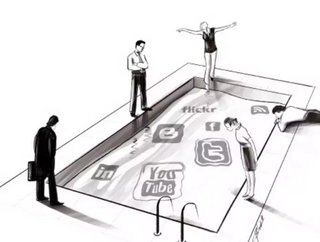 Written by Burton Paul Social media has probably become one of the most important forms of communication and interaction to date. With over 750 million...
Written by Burton Paul
Social media has probably become one of the most important forms of communication and interaction to date. With over 750 million active users on Facebook and over 200 million Tweeters worldwide, social media has an enormous global audience.
To date, social media is an area that pharmaceutical and healthcare companies have hesitated getting heavily involved in, instead watching their rivals, waiting to see who makes the first move. Whilst conservative behaviour is certainly smart in an industry so regulated, companies are still missing a trick by overlooking the benefits of social media. Instead of hesitating, this could be an opportunity to set a trend and gain a lead in a powerful brand movement tool.
Social media has a number of advantages and can bring a huge amount of value to a company, from building trust, to humanising the company, to engaging with consumers, responding quickly to issues and providing low-cost communication. It also has an almost instant response time with a global effect. All these are benefits that the majority of companies are not utilising to their full effect.
However, before jumping into the pool of social media, it is important to know the heart of your brand, product or therapy area. The surge in the popularity of social media increasingly puts power into the hands of the consumer, making it more important than ever for companies to understand the core values affecting the brand or product, as well as the therapy area these brands live in and the challenges they are facing. If you don't, your frailties could be very quickly exposed.
Although social media is a great tool, guiding principles should be established to ensure strict adherence to regulatory restrictions and requirements. These guiding principles need to be set from the beginning, with input from legal (and potentially quality assurance) department. Because one of the most important ways of humanising the company is by allowing employees to connect, it is imperative they understand what rules to stick by and appreciate that they represent the company as well. Full training should be provided to employees in this area.
At the end of the day, timing is extremely important. Even though a product may not be launched for some time, there is no stopping a pharmaceutical company from creating something through social media that does not reflect the product itself, but instead focuses on linking the consumer to the pharmaceutical company. This will start to build the connection in the consumer's mind, so when the product launches, there is an established emotional connection.
Depending on whether the product or brand is a prescription or over the counter drug, the strategy will have a different focus, as one is greatly more restricted than the other. This comes back to the simple thought that just because you cannot speak about the drug itself, doesn't mean you cannot speak at all. When you speak, depending on how and what you say, people will not just listen, but also potentially participate.
About the author
Burton Paul has over 15 years experience in managing projects and clients across a wide range of sectors including FMCG and pharmaceuticals. His work includes brand delivery for some of the biggest names in the sector; most notably Adcock Ingram, Arrow Generics, BMS, Cephalon, Eusa Pharma, GE Healthcare, King Pharmaceuticals, Mylan, Peptech, SSL (Reckitt Benckiser) and Synpart.  His new role see's him as Client Director at leading entrepreneurial and creative branding agency 1HQ - www.1hq.co.uk.
Our magazine is now available on the iPad. Click here to download it.