How pharma companies are using social media to learn about drugs' affects on patients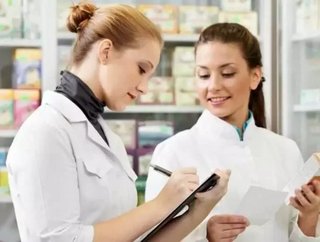 In an attempt to gain more health information, United Kingdom-based pharmaceutical company GlaxoSmithKline has begun collecting data from social media s...
In an attempt to gain more health information, United Kingdom-based pharmaceutical company GlaxoSmithKline has begun collecting data from social media sites such as Facebook and Twitter that mention any of a company's 1,000 different drugs.
In its partnership with United States-based informatics company Epidemico, the two found over six million Twitter mentions and more than 15 million Facebook hits. Epidemico assists GSK in filtering the data, getting rid of irrelevant posts and standardizing the language around complex drug names and medical conditions.
RELATED TOPIC: Which pharma companies are succeeding in the social media space?
 "People really are communicating a lot online on social media," said Greg Powell, director of pharmacovigilance at GlaxoSmithKline. "There's actually a wealth of information here that potentially hasn't been tapped into until recently. The question is 'If people are talking about our products, should we be listening to what they're saying?' The answer is 'Of course'."
GSK uses the information similar to the way it uses drug safety and usage data from other sources. In one instance, Facebook posts analyzed through this plan led to a recall of an over-the-counter drug in Australia that had a manufacturing defect.
However, there are times when social media helps reveal information pharmaceutical companies previously never had access to. For example, one company received data showing how people are abusing their drugs, while another has been tracking how well they're communicating to their patents.
RELATED TOPIC: Google and Twitter partner: 5 ways physicians can benefit from social media
This information can't be found anywhere else, and also helps companies make its drugs tougher to abuse.
In addition, the social media insights can be very helpful when comparing a drug's benefits to adverse affects. Numbers show 29 percent of drug mentions the company has tracked on social media acknowledge the benefits patients received, while 16 percent investigate benefits around adverse affects. Meanwhile, 11 percent of postings compared the drug to other options of treatment.
While GSK has used social media data for postmarket research, American pharmaceutical company Merck used the online patient network called PatientsLikeMe to do premarket research on Belsombra, which is a drug used to treat insomnia.
RELATED TOPIC: 4 reasons why social media empowers your medical practice
What Merck discovered after examining data from the 90,000 insomnia patients on PatientsLikeMe was even patients who tell their doctor they're satisfied with the sleep medication they're taking often still have trouble sleeping. The benefits of existing drugs usually decline over time and people said the drugs help them get to sleep, but didn't keep them from waking up in the middle of the night.
The value proposition for Belsomra addressed some of these problems. It was designed to work over the long term for chronic insomnia, and to help people sleep the whole night. Fitzgerald believes this type of data helped Merck to decide how best to market the drug.
Click here to read the latest edition of Healthcare Global magazine!