Exclusive interview: DataStax's Martin James on the future of IoT in healthcare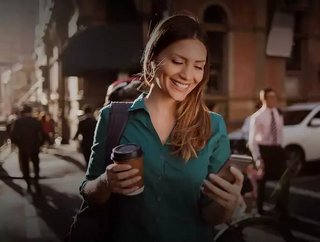 DataStax is a Silicon Valley-based mature start-up working with customers such as eBay, Walmart and MacDonalds, while partnering with organisations like...
DataStax is a Silicon Valley-based mature start-up working with customers such as eBay, Walmart and MacDonalds, while partnering with organisations like Accenture, Capgemini and Deloitte, who have recognised the company's disruptive technology enables them to win more projects.
At the start of the decade, a database development by Facebook recognised the requirement of coping with huge amounts of data. Facebook put that in the hands of the open source community when it became an Apache Cassandra project – DataStax was the organisation behind the development of that Cassandra database platform, providing 85% of the code for that product over the last seven years.
We asked Martin James, RVP for Western Europe at DataStax, the following on the company and the future of IoT in healthcare.
So, Martin, why should healthcare companies choose DataStax?
"We're able to operate at scale with large volumes of data in real time. Babylon Health achieved an eye watering level of scalability so supporting companies in that pursuit is a real sweet spot for us. The talk in the last eight years around big data has seen a lot of money made around it, but I'm not sure true functionality is being delivered.
"Big data is often a batch-oriented thing to enable you to put large amounts of data into a data lake for analytics, but that's after the event. So, what if you could move away from the past and make a decision based on what's happening now? That's what sets us apart with our customers whether that's in healthcare, banking or manufacturing."
What challenges do you still face in developing your offering for healthcare?
"The big challenge, across sectors, continues to be data security and governance. Beyond GDPR there are other laws and regulations coming into the market – next January will see the launch of the Falsified Medicines Directive (FMD) to restrict rogue ingredients from entering the medicines supply chain and being distributed through the market.
"Each medicine will have a unique identifier and anti-tampering device and these things will need to be monitored. We're ready to support this as we've proved with our logistics customers we have the ability to help them manage alerts when the temperature drops on something or when a box is opened – to do that involves managing vast amounts of data from IoT sensors."
Now, the company is focused on maintaining sufficient richness of functionality to make it a complete commercial proposition around five key capabilities DataStax calls CARDS… so, what are the capabilities that make up CARDS and how can they support IoT?
"CARDS is all about applications that have a requirement to deliver C – contextually relevant information. A – means always on, so the platform is always available. It's something we're good at, not like a back-office finance application that runs 9-5 and goes down at weekends. R – stands for the fact that we run in real time because we've all become more impatient across the world. We don't want to make a doctor's appointment in two weeks-time, we want problems like these solved right away. D – recognises that a lot of the companies we work with have highly distributed environments. IoT itself is a highly distributed database environment with millions upon millions of devices and data collection points. S – responds to the need for this solution to be scalable.
See also
"With IoT you can't predict what data volumes will be or the usage patterns so a database layer that is linearly and predictably scalable is really important. The general requirements for IoT involve terabytes of data being transmitted from millions of devices. It's not a batch, it has to happen in real time. We see lots of IoT use cases in utilities and also coming into manufacturing with our customers in the automotive space. They're featuring designs with a dozen different touch points in a car, sending data back to the manufacturer about the way that car is being driven and predicting when it will need to be serviced.
"With healthcare we want our problems fixed now. In a recent workforce survey, PwC found that 85% of clinicians interviewed believed the majority of diagnostics will be formed via data from an app, with less and less from in-person care."
What technological breakthroughs and new initiatives are you harnessing to deliver IoT solutions in healthcare?
"Along with CARDS, in the last two years we've also launched our Graph Database. If you're a Facebook or LinkedIn user you get recommendations on who to connect to – what's managing that is a Graph Database. It's very good at understanding the relationships between data. It's something that our customer Babylon Health (delivering accessible healthcare digitally) is using to link its data – which is very important in healthcare and life sciences to ensure the sensitivity of data and make sure you're conforming to any data privacy regulations.
"The Graph Database ensures you bring together data that is appropriate, and in the format required to be digested by the user. We hear a lot about single points of view and we think about the single patient view. We can bring that to data irrespective of the format so clinicians can understand everything associated with a particular patient and where that data is held (hospital, GP, dentist etc). Think of the value-added service you could provide to that patient.
"The world is moving to cloud-based advocation and our customers notice that our database is built for the cloud which enables them to run their data on whatever cloud platform they like – AWS, Google, Azure. And it can be seamlessly managed with what they see as data autonomy, so they are no longer restricted in how they choose to manage their data. We're proud of the way we can offer that in the hybrid cloud environment we work in."
Could you highlight a recent win for DataStax in healthcare?
"We secured Babylon Health as a customer in December last year. Based in the UK, it's a real disruptor in the marketplace. We're seeing the implementation of AI across many industries and they're using the Graph Database to link up different data streams and provide a service in real time. In the healthcare space they've been able to develop applications using chat bots, based on AI, that deliver critical services to patients with an always on capability.
The amount of data Babylon are processing is incredible, and yet with just over 1.5mn members it is relatively small and not yet a tier 1 health provider. It manages lots of data types from text to video and, with the kind of innovation we've seen with Airbnb, that will allow them to disrupt further and be highly successful. DataStax is also working with Healthcare Anywhere. They offer all-in-one telemedicine that takes you beyond video with convenient appointment scheduling, automatic reminders to patients, revenue cycle management, automatic patient payments, tracking patient trends, and marketing to help grow a practice."
What are your predictions for how the industry will further its use of IoT to provide services and treatment for patients?
"We're going to see more services which can be consolidated into your health app for a single view of everything from your dental care to physio. The customer experience will be dramatically enhanced by the speedier delivery of services because we'll be doing less in-person visits to doctor's surgeries and hospitals. The challenge will be in ensuring the accuracy of what's being done because you are dependent on the information that's coming via a wearable device, web portal etc. It's important for organisations to understand the impact if these services go wrong or if a patient's health is degraded.
"Ultimately, I predict we'll see a better patient experience for all. It's the same as maintaining the health of your vehicle… MOT on one day, annual service on another, insurance and tax to arrange – it can be quite frustrating unifying all of that. Similarly, bringing healthcare services together to a single point can help us understand the impact of one thing on another. For example, your GP might be trying to help you understand why you've had persistent headaches but doesn't know you've made three visits to the dentist in the past six months. Maybe there's an opportunity to better explore the IoT connections between different health issues and departments in order to deliver a better diagnosis."