Fertilis medical advance uses automation to support cells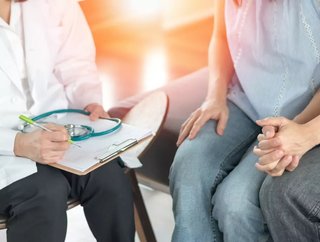 Fertilis' micro medical devices grow embryos in an environment similar to the human body, which is improving IVF success rates
An Australian medtech startup, Fertilis, has announced Horizons Ventures as its lead investor, following an AUS$2.75mn seed round. 
Founded in 2019, Fertilis is headquartered in Adelaide, Australia and develops medical technology which transforms the IVF process by increasing IVF success rates. The company hopes that this technology will make the discovery of new treatments easier for  a range of other chronic conditions, including cancer, diabetes and Cystic Fibrosis. 
Fertilis' technology help infertile couples get pregnant with IVF faster
Infertility impacts one in seven couples in the USA and IVF has a success rate of 11% - 30%. 
Despite being carried out by trained professionals, IVF is a complicated process, subject to external variables. Even human errors can have consequences for anxious patients, who must bear the financial and emotional toll. 
With Fertilis' automation technology, some of these variables are removed, which can improve pregnancy rates. 
The Fertilis technology includes a new class of 3D printed micro-medical device (0.01 to 1.0 mm across, the width of a human hair) which can hold a single cell through to a small group of cells. This allows for the culturing of cells - such as an embryo - in micro environments, that resemble the conditions in the human body. Via monitoring and automation, the cells' environment can be altered in a controlled manner, by removing the need for specialists to move the cells several times throughout the process. 
Fertilis' technology reduces the number of cycles required to get pregnant, by 30-40%. Women usually need three cycles of IVF in order to become pregnant, but Fertilis' technology can reduce this to two.
The funding will permit the Fertilis team to expand its scientific development and in 2022, it will enter global IVF clinical trials, to market the application of cell culture automation.
Fertilis hopes to enter the IVF market in 2023 and then enter other parts of the healthcare sector, including gene therapy.
Giving fertility lab technicians more control
"Due to its ability to significantly increase the accuracy and productivity of cell culture laboratory processes, we believe Fertilis' technology will have a transformative impact on a wide range of healthcare applications that ranges from diagnostics and treatment to the creation of specific cell culture products", said Chris Liu, Horizons Ventures. "We look forward to working closely with Fertilis as the company begins clinical trials next year and scales internationally thereafter."
"IVF can be an incredibly difficult and stressful experience, fraught with anxiety and uncertainty", said Professor Jeremy Thompson, Founder, CSO and Lead Researcher. "Every failed attempt is devastating for aspiring parents and it's heartbreaking for them to know that an IVF cycle is still more likely to fail than succeed. IVF is a fragile and complicated process with many variables; things like handling and transferring embryos from dish to dish, even the air quality in a lab can affect the result. Our technology allows for much greater precision and consistency, meaning we can offer women and couples with fertility issues a better chance of getting pregnant and having a healthy baby." 
"We believe our technology represents the most significant development in cell culture precision and consistency in over 30 years", said Marty Gauvin, Co-Founder and CEO. "Starting with IVF, we will work with clinics and labs to build solutions that occupy the same space as their incubators do today. We are partnering with IVF facilities around the world to conduct full scale clinical trials; a crucial step in making this medical breakthrough available to couples and individuals dealing with infertility. For the clinics themselves we believe our offering is compelling; our technology is easy to adopt, it's more reliable and transparent, giving lab technicians better control. This unique enabling technology is the future of IVF treatment and cell culture."