From finance to healthcare: 5 fintech trends that will benefit digital health products
By Lee Fasciani, Co-founder and director, Territory Projects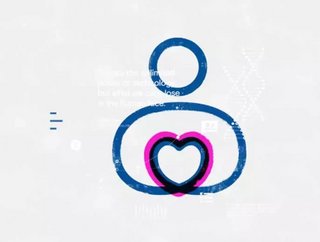 The success of technology innovations in the financial sector has seen fintech become a global boom industry, topping $31B in the past three years. As t...
The success of technology innovations in the financial sector has seen fintech become a global boom industry, topping $31B in the past three years. As the healthcare sector increasingly looks to technology to deliver service innovations, providers can learn from the challenges and successes that have shaped fintech.  Among the trends we've seen at the recent London Fintech Week, there are five that stand out in their relevance for healthtech: 
1. Access to information
At its heart, fintech success lies in adopting disruptive approaches made possible by innovative mobile first technology. From earliest ventures, apps empowered customers by offering 24hr access to information that had traditionally been controlled by financial sector institutions.
As the fintech market has grown and matured, customer empowerment and control continue to underpin the fintech product approach.  From private banking and investment products, to money transfer and contactless payment, mobile first products liberate customers from restrictive opening times on the high street, time consuming appointment-based advice and consultation models and cumbersome cash or chip and pin transactions.
Of course, this convenience comes with significant security issues and this is where fintech blockchain solutions support highly secure data storage solutions. As Fard Johnmar highlights, blockchain innovations increasingly support AI applications, and data stores in electronic medical records, mobile health apps, wearables, even genomics.
The relevance for healthcare is clear, as providers and consumers seek more convenient and secure ways to engage with health-related data. 
2. Data tracking and performance:
The success of wearable technology largely rests on the ability to track and enhance personal wellness through performance, and Fintech has tapped this trend, empowering individuals to fine tune personal performance across everything from managing budgets to investment portfolios.
While finance tracks money, the fitness industry is driving advances in biometric wearables that monitor and record steps and active minutes, heart rate, calories burned, even sleep.  The relationship between tracking fitness and larger health issues has always been implicit, and the traction and success of personal performance products provides a bridge to more dedicated health technology.
Today, the self-generated tracking and performance trend is driving a proliferation of health-related apps that encourage and empower customers to proactively engage with their wellness. From cardio trackers, calorie counters, ovulation and menstruation apps, and pregnancy trackers, developments in more sophisticated clinical solutions are leading to technology that combines with wearables and mobile apps to monitor chronic conditions, including cardiovascular disease, diabetes, stress and mental health. And with advances in biometric accuracy, data analysis, machine learning, and AI algorithms, products and applications that tap this high value data is forecast to proliferate.
3. Personalised programmes:
As individuals become more comfortable with tracking and sharing the finer details of their lifestyle, big data can be harnessed to analyse and predict both short and long term impact of lifestyle choices. A recent presentation by Babylon Health about their BUPA partnership to develop a Digital Twin application illustrates the scope of ambition in this field.
While this medical assessment method is still in its early stages, it will only get increasingly sophisticated. Intended to mirror a real system, a digital twin provides a safe virtual environment in which to test the impact of changes in a system.
As such highly tailored applications become accessible to consumers, a digital twin can alert an individual and their medical practitioners to potential changes in the system, and encourage and motivate patients to make better lifestyle choices. The drive to offer personalised programmes extends to developments in AR and VR (Augmented and Virtual Reality) technology, which is making it possible to provide detailed personalised sensory treatment and recovery programmes to support pain management, anxiety and mental health.
See also
4. Democratising data:
When Fintech entrepreneurs recognised the empowerment potential of services that provided access to information historically owned and managed by institutions, they transformed the dynamics of the relationship between service provider and customer.
In the same way that access to and management of information, as supported by Open Banking and the recent GDPR legislation, have had profound implications for the financial sector, the healthcare sector too will be forced to democratise access to information. Ultimately, this means becoming more transparent and flexible in how services are delivered and supported, and how patients and customers choose and engage with those services.
This is illustrated by transformative mobile first products and platforms that have come to market since 2016. Apps now offer digital access to a range of information and services traditionally provided by GP surgeries and clinics, including digital triage, virtual healthcare assistants, symptom checkers, GP appointment bookings, online GP consultations, prescription reordering and delivery, diet and lifestyle advice, etc. 
And in the same way that established banks, like HSBC, have launched standalone digital counterpart in First Direct, the NHS is now launching mobile first apps that are democratising access to services and choice. Indeed, the NHS is now partnering with private healthtech companies like Babylon Health and insurance providers, like BUPA.
Perhaps most interesting in terms of democratising data is the NHS support for private products like Evergreen Life PHR, an app launched in 2016 by Evergreen Health Solutions that enables individuals to keep their patient information, vaccination records and test results on the app, and seek advice, consultations and referrals through this mobile and tablet portal.
While these are big integrated platforms, smaller more specialised companies are making their mark. An interesting example of how the democratisation of data can tap into health innovations is Biosay. A Boston-based start-up with a big vision, Biosay's founder Rachael Donald has a vision to support individuals, communities and clinical research through personal data tracking and voluntary data donations. 
Due to launch later this year, Biosay's state of the art biometric trackers combine with environmental markers to support and enhances an individual's ability to manage stress and emotional responses.
With the aim to help individuals develop self-awareness and improved coping strategies Biosay recognises the role that social and environmental factors play in a person's wellness, and provides sharing and data donation options that enable an individual to support community, and feed their data into clinical trials that will benefit public and commercial health programmes and. An approach that applies a crowdsourcing model to health and wellness data, products like Biosay have tremendous potential to contribute valuable contextual data to clinical trials.
5. AI and Analysis:
The fintech sector has been quick to harness advances in the field of Artificial Intelligence and machine learning with bespoke analytics engines. The health sector will also benefit from the same powerful algorithms and analytical tools when applied to identifying, diagnosing,  monitoring and tailoring preventative and recovery  programmes on an individual, community and global basis. And, a current research project by Stanford University computer scientists is applying a deep learning system called Decagon to help doctors prescribe more effective drug combinations.
Projects like these, that correlate big data generated by clinical information and research can reveal clusters and patterns that can benefit all aspects of healthcare. In combination with data generated by biometric wearables, GP records, lab results, DNA testing, travel records, diet and lifestyle, medical advice and interventions will become more effective.
On a global scale, data from private and public, commercial and NGO sources can be analysed to identify, monitor and predict disease clusters, viral outbreaks, and high risk populations, making regional and global healthcare planning and provision more strategic and targeted.
Healthcare is in transition. As the benefits of innovation and disruption in the financial sector prove beneficial to individuals, businesses and institutions, similar expectations of access to information, empowerment, performance, services and personalisation will demand innovative products and services from healthcare providers.
The great thing is that healthcare can learn from fintech – healthcare providers can learn how to harness technology, how to disrupt and manage disruption, how to design valued customer experiences that empower patients and lead to meaningful healthcare provision for everyone.