From Rwanda to Japan drones are delivering healthcare items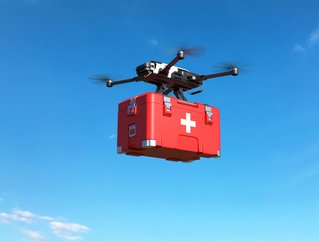 Drones are being used by the global healthcare industry across the USA, Rwanda and Japan to deliver blood and pharmaceutical supplies to patients in need
We may not have flying cars yet, but the healthcare industry is utilising autonomous drones for transporting healthcare supplies. This week, pharmacies and hospitals on Japan's remote Goto Islands began using Zipline drones.
Zipline is based in San Francisco, USA and was founded in 2014, with the mission to create a logistics system that would 'serve all humans equally'. With airborne transport, queues can be jumped, time can be cut and lives can be saved.
Drone delivery of healthcare supplies is a supply chain solution
Zipline has partnered with Toyota Tsusho, a group company Toyota Motor Corp, who will lead the drone delivery service on the Goto Islands. The company has built a base for drone arrival and departure which opened this week.
But this is not Zipline's first overseas endeavour. The company started working in the land-locked nation of Rwanda in 2016. Healthcare workers wanted a better solution for blood transfusion, which was a long and complicated process.
Rwanda's government saw the potential of drones in healthcare and signed up with Zipline. The autonomous drones transport blood from a distribution hub and parachute it down, inside an insulated cardboard box, to the facility caring for the patient. Zipline has two drone hubs in Rwanda and they complete up to 500 deliveries each day.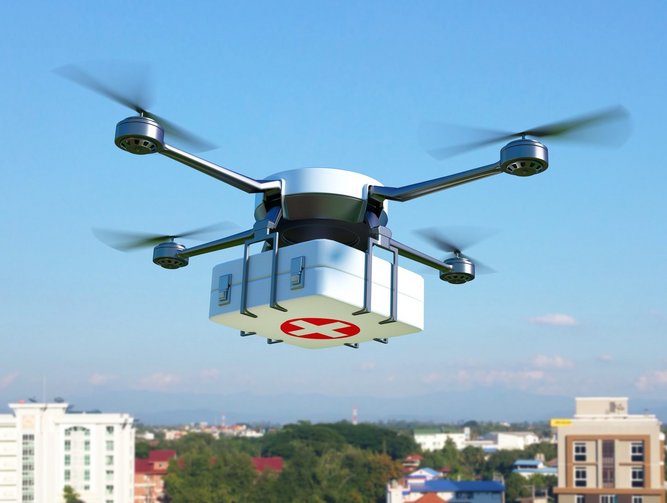 Drone technology can transform the healthcare industry
With drones, the healthcare industry can be developed in many areas.
"You can totally transform the way that you react to pandemics, treat patients and do things like home health care delivery," said Keller Rinaudo, Zipline's Chief Executive.
In Rwanda, the team is proud to be a part of a company that is truly out to serve all humans equally.
"It's exciting for us," says Israel Bimpe, the director of Zipline's Africa Go-To-Market division in Rwanda.
Next, the team is ready to develop their technology even further.