Fullerton Health partners with Microsoft Singapore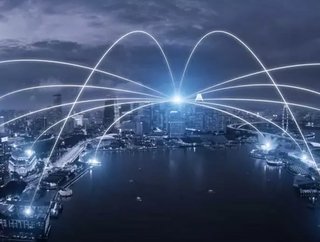 Leading APAC healthcare platform, Fullerton Health and Microsoft Asia Pacific have announced a partnership that aims to transform the organisation's b...
Leading APAC healthcare platform, Fullerton Health and Microsoft Asia Pacific have announced a partnership that aims to transform the organisation's business operations and processes, and its engagement with patients, doctors, and clients for the digital age.
Signing a recent Memorandum of Understanding (MoU), Microsoft will drive the transformation of Fullerton Health's existing digital infrastructure, as well as introduce intelligent services such as Artificial Intelligence (AI). The partnership also aims to promote innovation within the healthcare sector through the co-creation of scalable solutions.
Key to the partnership is moving Fullerton Health's existing line of business applications to Microsoft Cloud, with the goal to be 100% on cloud for approved processes in Singapore within the next three months and in other markets within the next 18 to 24 months.
It will be the first time a healthcare organisation in Singapore has hosted its business applications on a cloud platform. It will also act as the foundation for the company to introduce advanced technologies, such as advanced analytics, machine learning and AI to improve its existing operations as well as better engage its doctors, clients and patients.
"Various trends like demographic changes, pervasiveness of connected devices, rise of chronic diseases and demand for better care are requiring healthcare companies to innovate and rethink the way they deliver care to patients," said Dr Samuel Chong, Group Chief Technology Officer, Fullerton Health.
"With the rise of emerging technologies such as cloud, big data, blockchain and AI, we see tremendous potential in tapping technology in ways that were more challenging previously. Our partnership with Microsoft will allow us to digitise our operations and deliver better quality care in an affordable, accessible and sustainable manner."
In a recent study by Microsoft in partnership with IDC Asia/Pacific with 159 business leaders in the healthcare sector from the region, more than 50% polled identified improving IT and data operations as a key business priority for the year, followed by improving patient care and support as well as admission and patient records managements. These areas mark a shift of healthcare organisations in the region in improving operational processes as a priority to deliver higher quality care services.
"While most healthcare organisations realise the need to digitally transform, they also need to address immediate business concerns. Our partnership with Fullerton Health enables the team to rapidly transform through modernisation of its processes to address its immediate business concerns such as improving existing IT infrastructure and patient records management, while concurrently introducing technologies that will create greater efficiency and value creation for the business," commented Kevin Wo, Managing Director, Microsoft Singapore.
See also
The MoU will see Fullerton Health and Microsoft collaborate on three areas:
1. Foundation Building: The two parties will work together to move Fullerton Health's designated line of business applications to Microsoft Azure cloud services, as well as transform its existing applications for the cloud platform, including Fullerton Health's primary care, claims management and customer relationship management systems. By doing so, Fullerton Health will benefit from a trusted cloud platform which will be highly scalable. This means that the company will be able to easily expand its operations when required.
2. Cloud-hosted data driven approach: Following the move to cloud, Microsoft will introduce advanced analytics and AI solutions for Fullerton Health's existing applications and data sets to generate greater efficiencies, and ultimately create greater business value. This will enable Fullerton Health to make data-driven recommendations for treatments that are more effective through data analysis of all healthcare claims it has processed in the past. Fullerton Health will also be able to adjudicate claims more quickly and accurately, with the ability to spot errors more efficiently.
3. Driving Innovation: Both parties will come together to develop, test and deploy new applications with the goal to rapidly introduce and scale innovative solutions within the industry. This partnership model enables development while enabling co-creation of solutions in a collaborative manner with the collective aim to transform the healthcare industry.
The healthcare sector also faces immense pressures to deliver quality care services for patients, but needs to do so in a secure and compliant manner. According the Microsoft – IDC Asia/Pacific Study, information security and data privacy is the number one business concern identified among leaders in the healthcare sector today.
"Trust is essential for any organisation today, and especially so for healthcare organisations due to the volume of confidential data collected and processed. Our services are built with security and privacy in mind, and our cloud services are one of the most certified offerings available in market today," said Wo. "We ensure our customer data is managed securely and in compliance with local and global regulations and laws, and that its privacy is protected."
"Microsoft offers a trusted cloud platform which maintains compliance with applicable laws, regulations and key international standards, including achieving Level 3 certification in the Multi-Tier Cloud Security Singapore Standards (MTCS SS)," noted Dr Chong.
In addition, Microsoft and its corresponding solutions currently complies with both EU-U.S. Privacy Shield and EU Model Clauses are committed to ensure compliance with the recent General Data Protection Regulation (GDPR) that has come into effect.
With Microsoft keeping their solutions in check and adhering to top regulatory requirements, our partnership ensures that we are adopting the best practices in cloud computing and we are able to accelerate our digital transformation journey in a world-class, measured and secure manner."