Google Glasses Could Change The Face Of Healthcare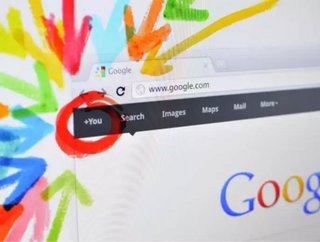 Google glasses could revolutionise the mHealth marketplace Google glasses pitted as the next big thing in healthcare provision by mHealth experts...
Google glasses could revolutionise the mHealth marketplace
Google glasses pitted as the next big thing in healthcare provision by mHealth experts
Wearable technology is a key trend in the healthcare industry
Google's Project Glass has received a mixed response from consumers; the glasses, which aim to use augmented reality and voice activation to project data into the users' field of vision, have left consumers skeptical. Wearing technology is an alien concept for many individuals; however, it is a tried and tested concept for mHealth and telemedicine experts and professionals. Google glasses may not be getting positive feedback from consumers, however they could have genuinely useful applications in the medical industry.
Google's Project Glass has developed a pair of glasses that contain a display, a camera and a microphone. Google has announced that the glasses will be available later this year and states the technology is "seamless, beautiful and empowering". The search engine also says the glasses will enable users to share the world through their eyes and to get answers and updates instantly.
What Can Google Glasses Do For Healthcare?
One expert in the field of mHealth noted that, "Extra sensors [synced with Google glasses] can track everything from your heart rate and blood pressure to the number of steps you've taken and your blood glucose, instantly alerting you or your doctor that something isn't right." 
The glasses could also run apps that monitor prescription adherence, similarly to MediSafe; they could help patients with memory concerns; they could be worn by at risk patients in the home, so they have video access to doctors and family members and they could store data about a patient's general well-being.
Read Related Articles On Healthcare Global
And consumers aren't the only ones that stand to benefit from these high-tech glasses.
"Doctors usually need both of their hands free when a trauma patient comes into the emergency department or a fussy infant requires a routine exam," states an mHealth expert. "Privacy and security concerns are paramount, naturally, as the ability to constantly record and analyse everything within a user's field of vision raises certain questions when patients are undressing for a mammogram. But a pair of hands-free, voice-activated glasses that don't require constantly looking down at a screen may be the solution healthcare needs to integrate the promise of technology with the need for an attentive bedside manner."
Doctors often need to rely on sharing information with one another and Google glasses could help give doctors fast access to online social networks and tools. They could also store information about patients, giving doctors immediate knowledge of previous symptoms.
Google glasses may be slow to catch on with everyday consumers; however, they could help healthcare professionals carry out their everyday jobs much more safely and efficiently. Maybe the future of mHealth lies in Google glasses.