Health startup Collective Health raises another $100mn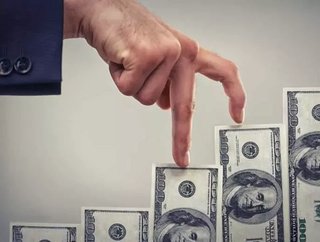 The US healthcare market is witnessing a number complex challenges, particularly surrounding healthcare insurance. The recent collaboration between JP M...
The US healthcare market is witnessing a number complex challenges, particularly surrounding healthcare insurance. The recent collaboration between JP Morgan, Berkshire Hathaway and Amazon, highlights such complexities, where the trio will work to develop key digital tools to support employees and deliver tech-focused solutions within the healthcare space.
Apple has also recently decided to launch its own health clinics for employees, and are currently hiring for specialist roles in the sector.  
Healthcare startup Collective Health are taking advantage of this growing trend, and utilise predictive analytics to deliver tailored, bespoke healthcare programmes for employees.
Its recent $100mn funding will enable the business to further scale its operations, with financial support from investors Founders Fund, Maverick Ventures, NEA Alphabet's investment arm GV, amongst others, bringing the total raised to $230mn.
"The way we access, pay for, and improve healthcare in the US is undergoing a fundamental shift—one driven by employers. Employers not only pay for the vast majority of private healthcare in America, they are also running healthcare plans that pioneer the most innovative approaches to delivering care, creating a massive market opportunity for a new generation of healthcare companies," explained Ali Diab, CEO and co-founder of Collective Health.
 "However, employers' ability to drive positive change in healthcare is being hampered by antiquated technology that keeps all pertinent healthcare and financial information locked in disparate, legacy systems. The Collective Health Platform eliminates this fragmentation, removing inefficiencies, lowering costs, and improving the experience for American employers and workers."
New investors, Mubadala Ventures and Sun Life Financial have also been bought on board, which will support the business in enhancing its data analytics and further enhance its workforce health management system. The company will also aim to replace outdated communication tools such as fax machines, something which the healthcare industry is reluctant to overhaul.
Over 120,000 members and 30 enterprise clients utilise Collective Health, and supports renowned companies such as SpaceX and eBay, Techcrunch has reported.
See also
The company's partnership with Sun Life Financial, will see Collective Health take the employee benefits experience to the next level for self-funded employers and their employees in the US.
"American employers, through the benefits they provide, drive the biggest portion of the healthcare system, and are demanding more sophisticated tools to improve the performance of their plans and the health of their employees," explained Dan Fishbein, President of Sun Life Financial US.
"We share a deep client focus with Collective Health, and are thrilled to work more closely with their team to innovate and deliver smarter, more flexible products. Together, we will transform the benefits experience for self-funded employers and their employees."
In the US, Sun Life Financial is one of the largest group benefits providers, serving more than 60,000 employers in small, medium and large workplaces across the country.
The partnership will enable Collective Health to integrate Sun Life's stop-loss offering into its Collective Health Platform to protect self-funded employers from the cost of high-dollar claims, while creating a seamless purchase, claim and reimbursement experience.
Additionally, the company has recently partnered with Uber Health, which will see its Collective Health Platform support users in booking Uber rides through the car hailing companies health transportation initiative.
"Our goal has always been to make healthcare more accessible, helping people get the right treatment at the right time. This is especially critical for people who are navigating more complex health issues," commented Dr Rajaie Batniji, co-founder and Chief Health Officer of Collective Health.
"We're constantly experimenting with how we can improve health outcomes, and I'm excited to see how seamless access to transportation services via Uber Health can further optimise care.