Healthcare Profile: Who Is Phelix.ai?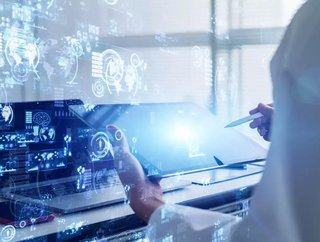 Healthcare Global takes a closer look into the healthcare automation company, Phelix.ai, and what it offers to its consumers...
Business Overview:
Phelix is an AI powered clinical assistant that automates key cognitive workflow tasks including triaging, patient engagement, and booking. The proprietary workflow engine can be configured for individual primary or specialty care clinics, high volume hospital departments, or scalable public health responses. Instead of being tied up with redundant and repetitive tasks, Phelix.ai's solutions empower clinicians and front line staff to focus directly on patient care. 
By combining vision, natural language, and voice technology - Phelix is able to win back the time that can be spent directly on front line patient care. Phelix's general solutions, Phelix Intake Assistant™ and Phelix Telehealth Assistant™, can be configured for individual primary or speciality care clinics, high volume hospital departments, or scalable public health & employer health responses.
Its solutions:
Phelix Intake Assistant™ - Phelix provides automation tools for high-volume clinics and hospital departments to augment cognitive and repetitive workflow tasks, integrating alongside or within the EMR. The intake assistant combines fax automation, call centre automation, booking automation, as well as 2-way SMS patient messaging and robust workflow analytics.
Phelix Telehealth Assistant™ - Phelix's conversational AI engine leverages natural language understanding to triage and action admin and clinical requests, by phone, SMS, or a virtual website agent. Phelix is also able to schedule, connect, and auto-bill for secure phone visits, alongside in-person or video-based virtual care. No integration is required, and the entire service can be handled through a single phone line for each physician.
Phelix Public Health Assistant™ - Phelix enables public health teams & employers to automate COVID-19 screening, tracking, and contact tracing at scale. Suspected cases & employees are periodically assessed by phone, SMS, or on existing web portals, while flagging overdue screenings, or those that require further testing or follow-up.
Phelix.ai in the news:
Phelix.ai has recently closed a $1million seed round of funding led by Well Health Technologies.
Phelix.ai is one of many healthcare AI providers seeing an uptick in interest and investment during the current COVID-19 health crisis. Reducing the time that doctors and other healthcare providers spend on non-patient time is especially important right now. That's part of why Phelix.ai launched a COVID-19-specific tool for helping healthcare centers triage potential cases and follow up for contact tracing. The tool is also being used to organize surgical backlogs resulting from the spread of COVID-19.
AI is not always going to be as accurate as humans in transcription and other tasks, but the need for it is accelerating the number and quality of such tools. Amazon came out in December with Amazon Transcribe Medical, an automated transcription service for medical professionals, while Nuance and Microsoft have partnered to upgrade and merge Nuance's Dragon Medical Virtual Assistant with Microsoft's Azure platform. Other startups offering related services to medical professionals are also on the rise. Speech recognition technology startup Deepgram even donated $1 million worth of its automatic speech transcription and analysis platform to assist medical providers during the current crisis. The list includes medical voice assistant developer Saykara, which has raised $9 million from investors and Suki, which has channeled $40 million in funding to integrate into broader products as well as providing a standalone product. Most recently, amid a surge of COVID-19-related use, Orbita raised $9 million for its healthcare AI.
Find out more about the company, here.