Healthcare technology solutions at Tunstall Healthcare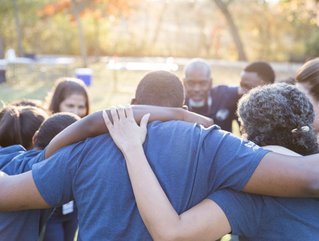 Health-tech
Nikki Williams, Tunstall Healthcare, discusses person-centred care and health technology solutions for those living with dementia & disabilities
Hello Nikki, please introduce yourself and your role.
"I am a Group Product Manager at pioneering software, hardware and services provider Tunstall Healthcare. I work closely with the Research & Development and manufacturing teams to generate digital solutions that enable providers to deliver integrated, efficient and person-centred care in the community, that empowers people to live more independently and with an improved quality of life."
What is Tunstall Healthcare?
"Tunstall Healthcare is the leading global provider of software, hardware and services to the health, housing and care markets, and we have been at the forefront of technology innovation in this space for over 65 years.
"We work with social care providers, healthcare services, housing and retirement living providers and charities in 18 countries, to improve the lives of more than 5mn people, including those living with dementia, learning disabilities, physical disabilities and long-term health conditions."
What are the main responsibilities of your role?
"A lot of talking! I spend a lot of time liaising with stakeholders across the business globally to build business cases, scope requirements and track progress. I also prepare visualisations to communicate the direction and scope of the products.
"I also focus heavily on how to deliver changes and innovation from both a people and process perspective to bring patients, users, social care, healthcare and housing providers closer to deliver joined up, effective and successful care that improves patient outcomes.
"Investing time in exploring the successes of current and emerging technology is key to enable me to work with our team to ensure our technologies and products continue to evolve. For more than sixty-five years, we've pioneered the use of technology to enable independent living, and we were the first to develop personal alarm systems into the market. I work very hard to contribute to keeping us at the forefront of product and software development to ensure we can harness the power of digital technology."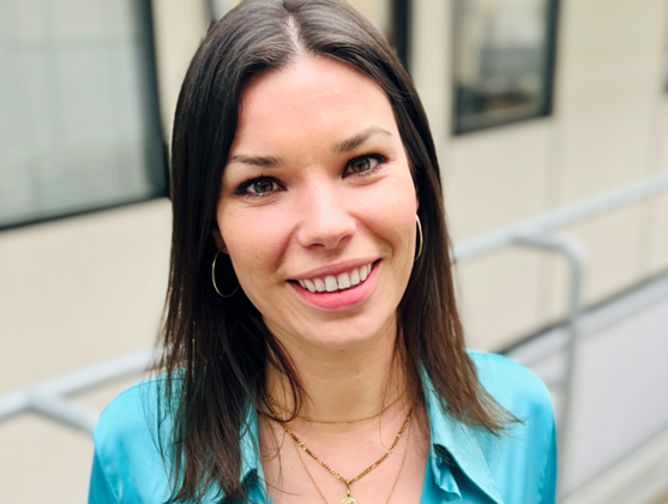 Nikki Williams, Product Manager at Tunstall Healthcare
Why did you decide to work in the health tech space?
"I was drawn to health, care and the health tech space because of the huge opportunity that I had been hearing about for years, particularly when it came to increasing demographics and the strain that our ageing population is placing on local governments and our services. There is also a growing demand on family members to support their loved ones as they age.
"There are so many tech enabled efficiencies that can be made to maximise budgets. In addition to that, it's a nice area to work in, knowing that you are supporting people and working on solutions that could impact global problems."
How do you create solutions for health, housing and social care?
"As technology advances and solutions become increasingly digital and cloud-based, we are working closely with our customers and partners to enable them not just react to events, but to predict and even prevent them, using data-driven insights. Our focus is on creating a more connected world that fulfils the potential of technology to offer intelligent care and support, and give people greater choice and control about how they live their lives.
"Currently we're building our next generation of platforms with data at the centre, using technologies such as machine learning and AI to enable quicker and data-driven decision-making to determine whether someone's health could be about to deteriorate and action accordingly.
"I work with product teams, senior leadership, the finance team, development teams and architects to bring plans to life. I also work closely with colleagues in other countries on products with global scope.
"We work directly with customers to help them ensure their services are resilient and future proof and their end users understand the benefits of digital solutions and how they can use them. If housing, health and social care work together with technology suppliers, we can invest in tech literacy and put citizens at the heart of decision-making, supporting their wellbeing and empowering them to manage their own health."
What are your person-centred care and health technology solutions?
"We have a huge range of solutions that enhance the lives of people in a range of environments, and support people with a variety of care needs. From the reassurance that they can easily access help in an emergency, to more complex systems that can ensure a response is given in the event of a fall, seizure or fire, our technology provides peace of mind and helps people to live life to the full.
"Whether it's the use of virtual care platforms, remote monitoring solutions, communication tools, digital apps or sophisticated data platforms, we are working to remain a cutting edge technology solutions provider for the health, housing and social care markets.
"For example, our ICP triage manager and myMobile form part of our Integrated Care Platform (ICP) and enable health and care providers to monitor patients and individuals remotely. myMobile is an intuitive, end user facing app that can be downloaded onto users' Android or iOS smartphones and tablets, while ICP triage manager is a browser based portal that enables clinicians and service teams to remotely monitor patients.
"We've also recently launched a couple of new products to support our customers through the digital transition. Our PNC IP and Lifeline Digital™ IP dispersed telecare alarm unit are IP-enabled and designed to support a range of organisations in the ongoing delivery of successful services to vulnerable people across the UK, including social care and housing providers, alarm receiving centres, and TEC providers."