How to promote your hospital's brand message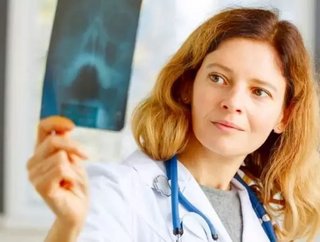 Hospitals have a myriad of daily duties that must be undertaken, most notably making sure that each and every patient who comes through the doors is tre...
Hospitals have a myriad of daily duties that must be undertaken, most notably making sure that each and every patient who comes through the doors is treated to the best of the facility's ability.
While patient care and safety should always be the top priority of a hospital, there are other tasks that can't and should not be overlooked.
One of those is promoting the hospital's brand.
Why branding matters
Without promoting the various services and products your hospital can offer the local community and surrounding areas (without major medical facilities), you create several issues.
RELATED TOPIC: 5 tips to thrive as an independent medical practice
Among them:
Lack of awareness;
More questions than answers;
Inability to grow your base.
So, what are some means by which your hospital can best market its products and services?
For starters, you may be inclined in today's tech-focused world to steer away from the more traditional marketing tactics of mailing out pamphlets and pitch letters to the community—something that could be hurting your hospital's ability to grow. Keep in mind that many individuals who go to hospitals for various reasons are older and may not even have a computer or easy access to one if they do. In these cases, more traditional mailings may be the only way to reach them.
RELATED TOPIC: 3 areas of focus to consider before undergoing a hospital inspection
If you are using the above-mentioned mailing tactics (and you should be), make sure the information offer is relevant and helpful, information that will not likely be discarded moments after arrival.
Blogging and social media
In the event you opt for more tech-focused brand promotion, two great vehicles are blogs and social media.
Starting with blogs, a hospital blog is a great tool for not only your administrative leadership, but also doctors (those who choose to participate) to keep the public informed on a wide-range of medical issues.
While many individuals today use the internet to learn more about their particular diagnosis, illness, surgery etc. they will often go to a known site such as a WebMD or others. Having your hospital's doctors with their own blogs to discuss their specified areas of medicine can be very valuable not only for current patients to learn, but also prospective patients who may be considering coming to your facility.
RELATED TOPIC: How the health care pros use social media
If you do choose to have a general hospital blog, individual doctor blogs or both, make sure the information is informative and updated regularly. There should also be an area for patient feedback.
When it comes to social media more and more hospitals have turned to social networking to spread their brand message.
Your hospital can reap the benefits of social media in a number of ways, some of which include:
Talking about your products and services in real-time;
Noting upcoming healthcare workshops the public can attend;
Discussing the latest in generalized medicine and what is available for the public when it comes to treatments, medicines and more;
Interacting with not only patients or potential patients, but also other medical facilities.
Taking care of the public will always be the top priority for all hospitals, but spreading their brand's message is something that they always want to remain current and healthy.
About the author: Miguel Salcido has been a professional search marketing consultant for over 11 years. He is the founder and CEO of Organic Media Group, a content driven SEO agency. He also likes to blog at OrganicSEOConsultant.com and share insights in advanced SEO.