Itai Hayut, CEO of Scopio Labs, on AI & blood cancer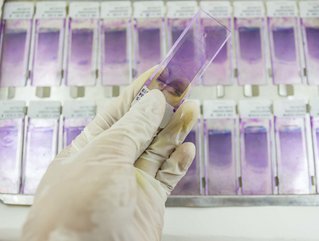 Itai Hayut, CEO of healthtech company Scopio Labs, on how AI & digitalisation help in the detection of blood related cancers, anaemia & allergies
Scopio Labs is a healthtech company that's transforming cell morphology analysis, offering a suite of fully digital diagnostic applications and platforms that enhance clinical workflows, turnaround times, and lab efficiencies for the benefit of patients.
CEO and Co-founder of the transformational healthtech company is Itai Hayut. In his role, he leads the vision, strategy, roadmap and global team of R&D, AI, regulatory and product specialists in the company's mission to bring high-quality data and advancements in deep learning to the practice of haematology, moulding the future of disease detection and diagnosis into something better.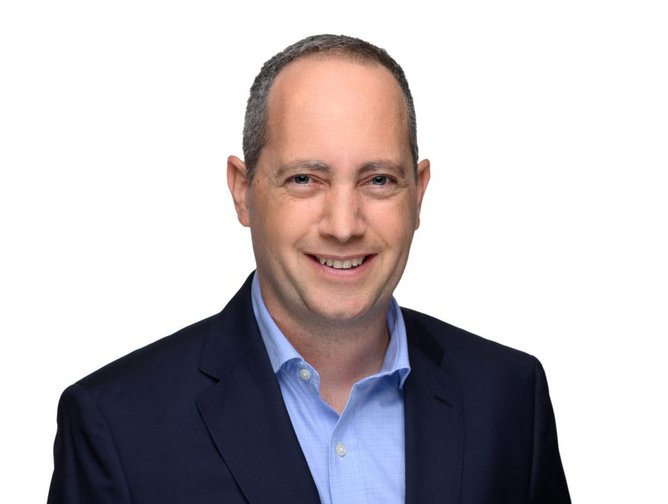 "To me, the human body is the most complex and amazing physical machine," Itai Hayut, CEO and Co-founder of Scopio Labs
Scopio Labs transforming healthtech
Scopio is changing the standard of healthcare and revolutionising first-line diagnostic testing through Full-Field Cell Morphology™ analysing haematological samples at a scale that was impossible until today.
"Back when I was studying physics, I was drawn to biology and medicine," Hayut explains. "To me, the human body is the most complex and amazing physical machine."
Co-founder Erez Na'aman and Hayut both studied Applied Physics at the Hebrew University. After witnessing the evolution and power of AI, the two wanted to see how they could harness this to make an impact on the world.
"We spent a lot of time in hospitals observing laboratory professionals in the haematology lab who still rely on analogue, outdated and labour-intensive practices, like counting cells manually and using traditional microscopes."
They knew that with their backgrounds in physics, IT and medical device technology – along with the timely evolution of computer vision – they could use AI-powered analysis to bring microscopy and haematology into the digital age.
In 2015, they got to work: all Na'aman and Hayut needed was to find a scanner to digitise slides at the highest resolution and then apply AI tools to the resulting image. However, at the time, no such scanner existed.
"We realised we would need to build one ourselves – and that's where the Scopio story began."
Scopio Labs is the first (and only!) company to solve the tradeoff between field-of-view and resolution. The company has succeeded in developing a digital Full-Field imaging and AI-powered platform that's able to scan blood samples at the highest resolution needed for haematological cell morphology analysis.
"The fully digitised sample can be explored, scrolled, and zoomed in and out by the clinician at 100x magnification – to the very fringes of the sample – without missing any details," enthuses Hayut. "Scopio has also developed AI-based decision-support solutions to then analyse these digital blood samples. Scopio eliminates the need to ever go back to the manual microscope: lab professionals, haematologists and hematopathologists can access the Full-Field digital image and results at 100x resolution from anywhere over a secure hospital network – even from the comfort of their own homes."
The company's FDA-cleared, CE-marked Full-Field Peripheral Blood Smear (Full-Field PBS) Application™ supports detection, pre-classification and pre-quantification for blood cells. Scopio recently launched the CE-Marked Full-Field Bone Marrow Aspirate™ Application in Europe, the first platform to enable a complete digital workflow for bone marrow samples.
"We are very proud to have introduced the market to telehaematology," says Hayut. "Scopio helps alleviate challenges in an industry facing major staff shortages, it increases workflow efficiency by up to 60%, and thereby quickens the time for clinicians to make treatment decisions and initiation."
AI & digitalisation can assist in the detection of blood cancers
Scopio has not only created a superior workflow solution, but has broken the barrier of what is humanly possible with the age-old analogue, manual approach – and the positive impact of this cannot be overstated.
"Currently, Scopio's first FDA-cleared application, the Full-Field Peripheral Blood Smear Application, allows for PBS scanning, creating high-resolution images combined with a powerful AI-based Decision Support System to detect, pre-classify, and pre-quantify the cells," explains Hayut. "Enabling the expert to view and analyse up to 200 cells with significantly greater speed and consistency, Scopio allows for complete remote review capabilities. In essence, Scopio has created a complete digital transformation of cell morphological analysis which completely supplants or replaces the manual microscope."
While enabling complete digital transformation of the lab workflow, this application completely aligns with both human capabilities and the capabilities of a manual microscope. For Scopio, the next logical step is to break the barriers of human capabilities by harnessing the power of AI to analyse millions of cells.
Hematopathologists hold expertise on how morphology is related to cancers, precancerous conditions, anaemia, infections, coagulation and more, though this knowledge base is limited to qualitative information. Current knowledge, then, relies on the experiences of individuals or groups of experts using analogue microscopy – manual methods with just a small number of cells.
"A computer is not limited to this number. It can take a single blood smear, look at 10,000 white blood cells, and start asking much deeper questions," says Hayut. "Suddenly, things that used to be rare or accidental findings, become methodical and quantifiable."
These are the concepts that guide Scopio's research and development efforts as the team works to bring a pipeline of products to the market in the near future.
"By breaking these barriers for imaging and combining with clinical-grade AI, one can start to see the potential of viewing millions of cells in the sample and the unique deep analysis that AI can support, unlocking a world of new diagnostic opportunities for drastically earlier detection and diagnosis of blood-related cancers, anaemia, and infections. This provides the clinician with a new, revolutionary approach to first-line laboratory testing," says Hayut.
Following FDA clearance of its smaller, 3-slide device at the end of 2020, Scopio Labs has since obtained FDA clearance for its high-throughput 30-slide device, expanding its capabilities now to larger labs, networks and medical facilities.
"Scopio is currently developing applications that leverage the ground-breaking Full-Field imaging technology, going beyond the limitations of the human eye and manual microscopic examination," Hayut says. "Scopio will enable lab professionals to analyse not hundreds, but tens of thousands and even millions of cells at a scale and depth that has never been done before, transforming the future of blood-related disease detection and diagnosis."