'Liking' social media in the healthcare sector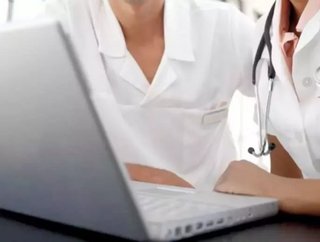 Written by: Damian Eade,Director at global marketing research agency InsightResearch Group It would be naïve to think that doctors are immune from...
Written by: Damian Eade, Director at global marketing research agency InsightResearch Group
It would be naïve to think that doctors are immune from the explosion of the internet and the digital revolution. Our recent research into the internet habits of GPs across Europe told us that 94 percent of doctors regularly use the internet and 97 percent of those regularly do so for 'work or professional purposes'. The average person in the UK spends about five and a half hours a week online, however, according to our survey doctors are online for about nine hours each week for their work alone. It is also pretty clear that when it comes to technology, doctors are likely to be the early adopters and the more tech-savvy ones amongst us.
Doctors have certainly adopted social media tools too in both their personal and professional lives. Insight's research showed that 69 percent of GPs use social media websites such as YouTube, Facebook, Twitter, Linkedin and Wikipedia for professional use.
Of those websites used professionally, 60 percent of doctors use Wikipedia and 18 percent use YouTube. Facebook was the next most popular with 6 percent, followed by LinkedIn with 5 percent and Twitter with 1 percent. Surprisingly, when it comes to Wikipedia it is the older doctors who use it the most, with 62 percent of those aged 51 and over using the site for professional purposes versus only 57 percent of those aged 21-50.
In terms of dealing with patients, more and more doctors are recommending specific websites for their patients to visit following a consultation. Of the 50 percent of doctors who are recommending sites, 87 percent are doing so for further background on their condition, 70 percent for additional support and 69 percent are doing so for more information regarding treatment and medication.
With a third of GPs now using the 'internet on the move' and one in 10 already owning a tablet computer such as an iPad, the use of social media among doctors looks set to increase. There are undoubted advantages for doctors in using social media professionally as both an information source and a communication tool. Doctors are obviously seeing the value in it, but what exactly is that value? Are there ways in which, as an industry, we can add similar levels of value to the way doctors are now practising medicine? If so, it will be important for us to better understand the true value offered by such sites over and above professional resources in order to see how the healthcare industry can provide similar utility.