Lund University study uses AI in breast cancer screening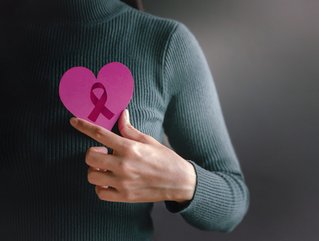 Breast cancer
AI matches radiologists in identifying breast cancer in Lund University study. This will save healthcare professionals time & help cancer patients quicker
Researchers from Lund University in Sweden have found that AI can identify cancer, at a rate close to two radiologists.
In a test, half of the scans were assessed by two breast cancer radiologists and the other half were assessed by an AI-supported screening tool, then reviewed by radiologists.
The false-positive rate was 1.5% in both the AI group and the group assessed by radiologists.
AI can shorten wait times for breast cancer patients
Breast cancer is the most common cancer for women, causing approximately 685,000 deaths worldwide in 2020.
"The greatest potential of AI right now is that it could allow radiologists to be less burdened by the excessive amount of reading," said Dr Kristina Lang, the study's lead author. "While our AI-supported screening system requires at least one radiologist in charge of detection, it could potentially do away with the need for double reading of the majority of mammograms, easing the pressure on workloads and enabling radiologists to focus on more advanced diagnostics while shortening waiting times for patients."
"AI holds huge promise and could save clinicians time by maximising our efficiency, supporting our decision-making and helping identify and prioritise the most urgent cases," agreed Dr Katharine Halliday, President of the Royal College of Radiologists. "While real-life clinical radiologists are essential and irreplaceable, a clinical radiologist with the data, insight and accuracy of AI will increasingly be a formidable force in patient care."
The continuously evolving role of AI in healthcare
In the latest edition of Healthcare Digital's magazine, we spoke to Hemmel Amrania, Digistain CEO, to discuss the use of AI technology in treating breast cancer.
"Digistain's technology can reduce actionable treatment decision times from months/weeks to hours at around one quarter of the cost," says Amrania. "We are able to do this by transforming cancer risk diagnosis from a long costly manual wet-lab process, to an efficient AI enabled software approach while maintaining gold standard risk-scoring equivalence achieved by traditional methods. Our easy-to-read report provides patients and physicians with clear, actionable information on the likelihood of breast cancer recurrence in the next 5-10 years, helping to determine the best course of treatment and if chemotherapy is required."
Read more here.
*********************************************
For more insights into Healthcare - check out the latest edition of Healthcare Digital and be sure to follow us on LinkedIn & Twitter.
Other magazines that may be of interest - Manufacturing Magazine.
*********************************************
BizClik is a global provider of B2B digital media platforms that cover 'Executive Communities' for CEO's, CFO's, CMO's, Sustainability Leaders, Procurement & Supply Chain Leaders, Technology & AI Leaders, Cyber Leaders, FinTech & InsurTech Leaders as well as covering industries such as Manufacturing, Mining, Energy, EV, Construction, Healthcare + Food & Drink.
BizClik, based in London, Dubai & New York offers services such as Content Creation, Advertising & Sponsorship Solutions, Webinars & Events.