Medical Device Outsourcing Market Booms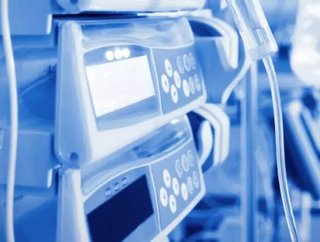 In the medical device industry, rapid time-to-market (TTM), time-to-volume (TTV), and time-to-profit (TTP) are key essentials for manufacturer competi...
In the medical device industry, rapid time-to-market (TTM), time-to-volume (TTV), and time-to-profit (TTP) are key essentials for manufacturer competitiveness and customer satisfaction. Shorter product lifecycles, incrementally higher levels of technology sophistication, and the shrinking window of opportunity exert pressure on the ability to quickly bring products to the market, and gain first mover advantages.
Intensifying competition in the industry is forcing companies to recalibrate their strategies and explore new efficiencies in product design, development, manufacturing and marketing. Focus on manufacturing agility and flexibility to reduce costs and accelerate time to market is driving demand for outsourcing services. Medical device outsourcing services help OEMs to shorten development and production scale-up time, expand market share, enjoy premium pricing and cost advantages.
The 2007-2009 world economic recession catalysed the outsourcing trend. Contract manufacturing gained visibility during this period, mainly for its ability to reduce costs, lead times, and increase execution speeds and flexibility.
Rising demand for R&D and post market engineering support services for medical devices is expected to benefit the market. The last few years have been witnessing a trend towards outsourcing critical processes, such as, concept, design, prototype, validation, feasibility testing, regulatory compliance and post market engineering activities like product maintenance and upgrade. OEMs are now focused on leveraging services that can help reduce product recalls, shorten regulatory validation time and increase time-to-market. This is expected to spur demand for a wide gamut of services ranging from R&D to product implementation. Demand for testing services especially has surged due to increasing use of electronics in medical devices. As several Class II and III medical devices are embedded with microelectronic chips, meticulous device testing has become vital to ensure user safety and product performance.
Growth in the Medical Device Outsourcing market closely follows the growth patterns in the medical device industry. Strong growth in this industry encouraged by growing healthcare spends, rising disease incidences, and increased access to modern therapeutics, is therefore benefiting demand for medical device outsourcing services.
Rising number of patients undergoing medical procedures in North America, Europe, and Japan, coupled with improved diagnosis, and screening in developing countries will help spur growth in the coming years. With most novel treatment regimes effectively preventing progression of disease, improving patient quality of life, and extending survival period, patient confidence in new therapeutic strategies is growing. Better patient outcomes for diseases that were earlier difficult to diagnose, treat and control, has additionally played its part in building up patient confidence in new medical devices. All of these factors are helping drive demand for medical devices and medical device manufacturing services.
The widening government deficits in developed countries, as evidenced by the euro crisis in Europe and the fiscal cliff challenge in the United States, is exerting enormous financial pressure on the healthcare system. As governments begin to reform their healthcare spending patterns to reduce healthcare budget deficits, medical device manufacturers are feeling the need to explore new efficiencies in product design, development, manufacturing and marketing, to drive bottom line growth. Reduced government healthcare spending, reduced public insurance coverage and cutbacks in hospital reimbursements, make for an extremely tough business environment where survival hinges upon redefining traditional value streams.
The emerging structural changes in the healthcare system are benefiting outsourcing, which is gaining importance given its ability to provide cost and competitive advantages. Continuous achievement of productivity gains is currently a competitive requirement, which can be fulfilled by the outsourcing strategy.
As stated by the new market research report on Medical Device Outsourcing, the US represents the largest market worldwide. Asia-Pacific is forecast to be the fastest growing market with a CAGR of 15.1 percent over the analysis period. Cheaper production of devices coupled with adherence to stringent international quality standards marks the emergence of Asia as the most desirable production hub. Outsourcing services offered for Class II devices continues to remain the largest segment. OEMs leveraging the most of specialized outsourcing services are expected to be those operating in a business environment where cost-containment and product differentiation represents perennial needs. Medical Device Outsourcing Services in the field of cardiology is projected to witness the strongest growth over the analysis period.
For more details about this comprehensive market research report, please click here 
About Global Industry Analysts, Inc. 
Global Industry Analysts, Inc., (GIA) is a leading publisher of off-the-shelf market research. Founded in 1987, the company currently employs over 800 people worldwide. Annually, GIA publishes more than 1300 full-scale research reports and analyzes 40,000+ market and technology trends while monitoring more than 126,000 Companies worldwide. Serving over 9500 clients in 27 countries, GIA is recognized today, as one of the world's largest and reputed market research firms.