Medicine Management Technology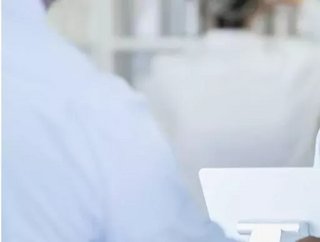 The future of healthcare is in medicine management technology...
The future of healthcare is in medicine management technology. 
Technology adoption in recent years has been a huge leap for the healthcare sector and there is still room for improvement. Innovation surrounding tech like artificial intelligence, machine learning and 3D printing have broadened the scope for what is possible. It's assisted in streamlining processes, mitigate risk and provide more time to healthcare staff. 
A technology that often doesn't get discussed enough is that assisting Medicine Management. The job for healthcare professionals to prescribe medication is a lengthy task that needs to be done to a high degree of accuracy. However, with the introduction of automation, healthcare providers can achieve cost effective and accurate results. 
is a UK-based automation company that believes the future of pharmacy lies in the hands of automation. Over the past 5 years they have installed over 50 automation solutions in pharmacies, hospitals and prisons. They offer solutions such as compliance aid, pack dispensing and 'Hub & Spoke' - "the centralisation of dispensing workloads where the spoke receives the prescription and the hub assembles the order" as part of solutions tailored to individual needs. 
They state that it's compliance aid solution can "reduce costs for producing compliance aids by 50%." and "can also reduce staff time on the compliance aid process by 80%.". With this technology, the manual processes are diminished, freeing up time for medicine management teams and assisting greatly in reducing costs. 
In an effort to reduce human error and human, provides technology solutions including automated medication storage, medication dispensing and point of care verification. They believe in bringing safety and practise together to improve patient safety and ensure clinicians deliver the right care at the right time. 
They provide a solution called the Rowa system that uses technology to produce accurate and reliable processes for the packaging of oral, solid medication. The system ensures a high level of safety for the healthcare worker and the patient, uninterrupted packaging of orders allows for high order volume and cost-effective work.