Microsoft partners with Great Ormond Street Hospital, London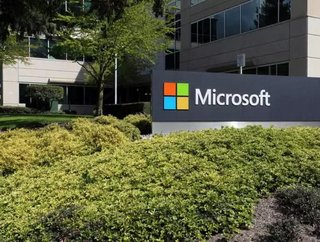 Great Ormond Street Hospital for Children NHS Trust (GOSH) remains the UK's leading centre for paediatric care and research outside of the US. It's...
Great Ormond Street Hospital for Children NHS Trust (GOSH) remains the UK's leading centre for paediatric care and research outside of the US.
It's recent partnership with technology giant, Microsoft, will see the companies focus on the development of machine learning tools, supporting decision making. Additionally, the duo will implement medical chatbots to support the delivery of exceptional, personalised paediatric care, guaranteeing a positive patient experience.
Presently, the hospital's academic partner, University College London, has also partnered with Microsoft in its bid to develop an Industry Exchange Network. This has enabled computer science students to use the latest Microsoft technologies to respond to healthcare briefs from GOSH.
Proof of concept outputs will then be available for GOSH to scale and test with the aim of building solutions for the rest of the NHS and beyond. To research and evaluate these projects and a range of other new technologies, GOSH is creating a dedicated Digital Research, Informatics and Virtual Environments unit (DRIVE). 
Announced at Microsoft's 'Leading transformation with AI' event in London, GOSH Chief Executive, Dr Peter Steer, explained: "As one of the world's leading children's research hospitals, we want to harness new technology, including AI, to deliver even better care and an enhanced patient experience.
"As data analytics becomes increasingly important in healthcare delivery, we want to ensure we have the right tools to provide the care that is more personalised and more effective. This is particularly important as the patients we treat have some of the most complex and rare diseases."
See also
This powerful partnership between GOSH and Microsoft is a potential game-changer for healthcare," added Professor Neil Sebire, Chief Research Information Officer at GOSH.
"It brings together academic and clinical expertise to be leveraged by the capabilities of Microsoft with the singular aim of improving healthcare for children. Microsoft's AI tools, platforms and emphasis on security and ethics, will empower GOSH to help even more children and young people to fulfil their potential."
Cindy Rose, CEO, Microsoft UK said: "This AI-driven healthcare revolution will present the NHS with countless opportunities and we are thrilled to be working with some of Great Ormond Street Hospital's brightest minds to explore how our extensive range of AI technologies can greatly enhance the patient experience and improve the outcome of clinical procedures for children visiting the hospital." 
A number of projects have already been undertaken through the Industry Exchange Network and will now be tested by the GOSH team. These include the use of microphones, cameras and AI transcription to capture and analyse environmental data during complex procedures to determine best practice and aid learning.
In the realm of patient experience, the creation of a 'Heartstone' is also being explored. This heart-shaped device aims to keep patients, many who stay at the hospital for long periods of time, in touch with their families and loved ones by glowing when receiving messages from loved ones and then playing them out loud when touched by the patient.
GOSH is also leveraging off the partnership with Microsoft to introduce other initiatives to enhance patient experience. These include the development of the hospital in Minecraft, which allows children to familiarise and immerse themselves in the hospital, including meeting patients and staff, prior to admission. Microsoft and GOSH have also worked with Magic Light Pictures to bring The Gruffalo augmented reality app to the NHS. The hospital intends to pilot the introduction of interactive Gruffalo characters, which are brought to life by a patient's mobile phones, providing entertainment and distraction whilst spending time at the hospital.