The most progressive health tech innovations driving patient care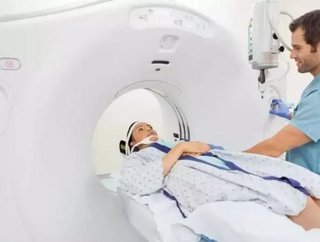 This article originally appeared in the September 2015 edition of Healthcare Global magazine.Click hereto read the entire issue. In a world that operat...
This article originally appeared in the September 2015 edition of Healthcare Global magazine. Click here to read the entire issue.
In a world that operates across a digital platform and technology becomes the lifeblood of innovation and progress, it is important for today's pharma and medical industries to evolve to deliver more streamlined services and optimum patient care.
Recent technological advancements are allowing medical firms to focus on less expensive and more efficient healthcare options for their patients in an effort to save time and money on minimally-invasive procedures. Hospitals and corporate firms are also actively seeking ways to alleviate the financial stress of costly healthcare.
Click here to read the latest edition of Healthcare Global magazine!
According to Mark Laret, CEO of the Medical Center at the University of California, San Francisco (UCSF), "Consumers are more responsible for managing their own healthcare expenses, so demand will be higher than ever for greater transparency about quality, safety and cost. The healthcare industry needs to be more aggressive in streamlining processes, increasing collaboration and consistently delivering higher value."
UCSF Medical Center currently provides patients with evidence-based initiatives, meaning physicians have a specific reason to test patients, to increase satisfaction while reducing the cost for possible unnecessary labs and testing. Since patients are paying for their own costs, it is important that corporate firms focus on collaborating with patients to ensure the most cost-effective treatments available.
RELATED TOPIC: How hospitals are advancing technology in caring for personal injury victims
With this in mind, here are five examples of the most recent and innovative technological advancements for the future of the healthcare market:
3D printing
The introduction of 3D printing has proven to be a game-changer in terms of technological advancements in healthcare. The process, involving a machine rapidly layering materials to make an object from a digital model, has made inroads in industries from aerospace to consumer electronics.
Medical professionals are increasingly exploring 3D printing because it cuts costs and improves healthcare.
"Customized orthopedic implants, for example, perform much better, and their use dramatically reduces surgery times," said Jennifer Taylor, pharmaceutical industry analyst at Visiongain, in an interview with InformationWeek. "In addition, 3D-printed medical models can reduce surgery times. Surgery costs US$100 per minute. As well as resulting in substantial cost-savings, the use of 3D-printed medical implants reduces the risks associated with anesthesia during long surgeries." 
RELATED TOPIC: 3D printing reshaping the Australian medical industry
3D printing is being used to create everything from prosthetics to hearing aids. Some startups, such as BioBots, are tackling bioprinting to recreate the 3D structure of a tissue using a fabrication technique. The startup is committed to building a low cost bioprinter that is accessible to a large number of scientists, physicians and biologists to achieve the recreation of an artificial organ.
Align Technology currently prints 650,000 pairs of Invisilign teeth braces per day with the use of a 3D printer and research company Organovo has begun printing liver tissue to test drug toxicity.
Hybrid operating rooms
With the rise of advanced technology, the integration of systems needs to be updated or replaced to improve their performance or build upon the technology's use.
A hybrid operation room is a new innovation where a traditional OR is outfitted with advanced medical technology to improve the care delivered to patients and enhances the skill sets of medical practitioners when it comes to administering treatment. Technologies used in hybrid operating rooms have typically helped reduce trauma, scarring, spurred faster rehabilitation and has helped decrease hospital stays.
RELATED TOPIC: How TransMedics is reviving technology for surgery technicians
The technologies used at the Lakeland Regional Medical Center in Florida that helped improve a patient's experience at a hospital included advanced imaging technologies that allowed for real-time intra-operative image guidance, as well as tools to help perform high-risk minimally invasive cardiac procedures.
Cloud-based provider relationship management software
Communication may seem like an easy technology to develop for the healthcare industry, but it has been nothing but problematic for decades costing over $250 billion to process over 30 billion transactions annually. From referrals, progress updates and insurance authorizations, these types of communications result in huge amounts of money and time being wasted and a liability to every healthcare provider.
As many as 50 percent of referrals are not received by the specialty care provider causing patients to miss treatment and healthcare providers to lose money. Companies like referralMD provide doctors with a robust referral management platform to communicate between specialties.
RELATED TOPIC: Why the cloud is the safest place to store medical records
Genomic-based tests
Genomic-based testing allows physicians to study the interaction between cells and certain gene groups, as well as isolate gene groups to better understand their role within a specific cancer. By analyzing the genes within a tumor, scientists and doctors are able to predict how the tumor will react to certain treatments, eliminating the emotional, financial and physical cost of unnecessarily aggressive therapy.
Not all breast cancer cases require chemotherapy for treatment, in fact, many patients can benefit from hormonal therapy with the help of genomic-based tests. With genomic-based tests, analyzing tumors in early-stage colorectal cancer can allow an oncologist to predict whether the cancer will reoccur within three years. With more accurate testing, individuals can have confidence in knowing that their treatment is necessary.
RELATED TOPIC: Illumina: Driving the business of genome sequencing forward
Wearable data-storing devices
Fitness watches are dominating the healthcare market with their ability to track workouts, caloric loss or gain, sleep cycles and more. Engineers for companies such as Google, Apple and Samsung are working hard to develop competing data-storing devices such as watches, armbands and eyewear to improve health tracking.
"The next big thing in personal medical technology will be creating a next generation of truly useful devices and sensors that can send data to care providers," said Michael Blum, MD, chief medical information officer at UCSF Medical Center. "The only way this technology is going to revolutionize health is if it actually tells doctors what they really need to know about their patients when they need to know it."
As wearable technology continues to improve to better meet the needs of its users, healthcare providers continue to hope that its use will impact both the experience of patients and practitioners to better receive and administer care.
RELATED TOPIC: How the Apple Watch is defining the future of fitness trackers
Dr. Rafael Grossmann, the first surgeon to use Google Glass while performing a surgery, believes that Google Glass and wearable technology of a similar nature will help improve the way healthcare providers interact with patients and a patient's relatives, increasing the satisfaction of patients and making doctors and other providers more effective at doing their job because of the added level of communication between parties.
The healthcare industry is taking advantage of technological innovations to provide more convenient, agile and cost-effective patient care.