MyndVR is helping to reduce loneliness with virtual reality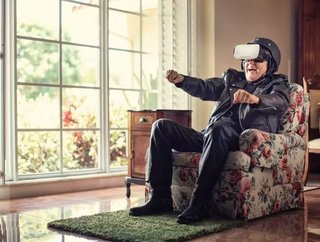 MyndVR expands operations to Australia and New Zealand to reduce loneliness among the elderly with virtual reality...
Virtual reality (VR) is starting to gain momentum in healthcare. It's increasingly being used for training purposes, such as in the operating room and by ophtalmologists. It's also emerging as a tool to help with mental health conditions like anxiety, by immersing the user in a scenario that would habitually cause them to become anxious, and combining this with therapies like cognitive behavioural therapy (CBT). 
MyndVR focus on elderly people, using their technology to reduce social isolation in aging residents in care homes. The US firm has licenced a vast library of licenced VR content to create MyndVR Studios, with the aim of producing therapeutic experiences that positively impact the lives of seniors, veterans, and other groups of people who are at risk of social isolation. 
Working in living communities for the elderly, care agencies, state and federal veteran homes, and with elderly individuals living in their own homes, their simulations enable older adults to interact with the outside world, fostering engagement, cognitive wellness, and happiness. 
The company has now signed a partnership with Technology for Ageing & Disability (TADWA), an Australian not-for-profit enterprise that will help MyndVR expand into Australia, New Zealand, and Oceania. 
As a result TADWA's occupational therapists and technicians will be able to use customised headsets, care tablets, and MyndVR's content powered by Littlstar, a leading global content distribution network. 
TADWA was established in 1984 to help elderly people and those living with disabilities with occupational therapy, home modifications and automation, technology support, assistive technologies, custom equipment, recreational and vehicle mobility solutions.
"At TADWA, our focus is on significantly improving the quality of life of our clients, their caregivers, and families through compassion, technological excellence, and innovation" TADWA CEO Steve Pretzel said. 
"Age and disability should not define a person's future or detract from leading a meaningful life. When physical mobility is limited, virtual reality can provide a sense of exploration, adventure, and fun. The MyndVR system provides great content as well as great control functionality. 
"With the benefits of VR becoming better understood, we see a huge opportunity for families and particularly residential care facilities to reduce the impacts of isolation and improve the quality of life for residents."