New remote monitoring device launches for heart diseases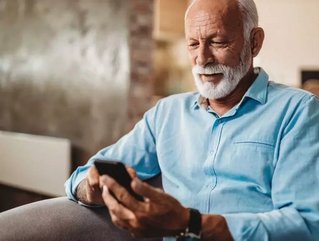 The device is launching to help people monitor heart conditions from home...
Latvian healthtech startup UPOlife is launching a remote health monitoring solution to help tackle cardiovascular diseases in Europe. 
UPOlife's new heart monitoring product is a personal, pocket-size, portable electrocardiogram device that works in combination with an app and cloud-based AI analytics.
The solution allows patients to monitor their own heart health without having to visit a doctor. Users are able to perform a 60 second ECG reading, along with calculating their risk of heart disorders, stamina, emotional, stress, and fatigue scores. 
Over a seven day period, machine learning algorithms create a personal baseline. Results are uploaded to a cloud server via Bluetooth, and AI algorithms analyse the data and provide fast results on the patient's phone. They can then share their results with their doctors, even if they don't use the UPOlife platform.
Cardiovascular diseases are disorders of the heart and blood vessels including coronary heart disease, and rheumatic heart disease among other conditions. 
According to the World Health Organisation (WHO) they are the top cause of death globally, with an estimated 17.9 million people dying each year. Four out of five cardiovascular deaths are due to heart attacks and strokes, and one third of these deaths occur prematurely in people under 70 years of age.
UPOlife's heart monitoring device has received approval from Latvian clinicians who are taking part in the startup's ongoing pilot project on early screening and diagnostics of arrhythmias. 
The project involves general practitioners and their patients from different cities around Latvia, where cardiovascular diseases are the leading cause of death, accounting for 50-60 per cent of all deaths.
With the new device UPOlife aim to make heart health care more widely available despite the global pandemic, which is limiting access to doctors as patients self-isolate at home. "Our aim is to cooperate with the doctors, giving them access to remote heart health monitoring tools and automatic data analytics, at the same time also allowing patients to subscribe to our solution directly for self-monitoring" says the company's founder Normunds Daudiss.