The Novartis Foundation is improving cardiovascular health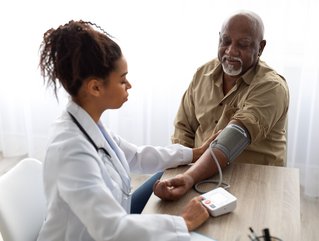 Cardiovascular disease
The Novartis Foundation has studied people with high blood pressure living in São Paulo, Dakar and Ulaanbataar. Here, Ann Aerts tells us more
Cardiovascular disease exacts a growing toll on global public health, with most of the burden now falling on low- and middle-income countries (LMICs). At the same time, the trend of rapid, often unplanned urbanisation spans across regions and cultures, and will only accelerate in coming years. There's a link between the two – and the Novartis Foundation is onto it.
Ann Aerts heads up the Novartis Foundation, an organisation committed to transforming the health of low-income populations by implementing population health approaches, and leveraging the power of data, digital technology and artificial intelligence to reimagine health and care around the world.
"The Novartis Foundation is a non-profit organisation based in Switzerland," she explains. "For over 40 years, we have helped improve the health of low-income populations, initially supporting disease elimination in areas such as leprosy and malaria. Today, we focus on the world's most pressing health challenges: cardiovascular disease and health inequity. We take a population health approach, which means widening the lens from a narrow focus on healthcare delivery to a panoramic vision of improving health in the population at large."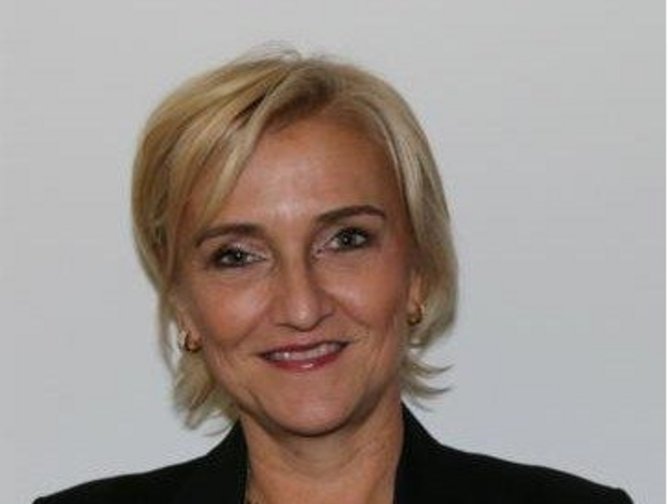 Ann Aerts from the Novartis Foundation
Heart disease is raging all across the world
Prior to joining the Novartis Foundation, Aerts served as Director of the Lung and Tuberculosis Association in Belgium and as Head of the Health Services Department of the International Committee of the Red Cross in Geneva. It was Novartis' research into tropical diseases which drew her to the company.
"Initially, I served in research and development roles, and now I am able to combine my passions for R&D and global health in my position leading the Novartis Foundation."
Aerts is the author of the programme CARDIO4Cities, a simple comprehensive strategy based on six 'CARDIO' pillars – shorthand for quality of Care, early Access, policy Reform, Data and digital technology, Intersectoral collaboration, and local Ownership.
"You could probably describe my role as leading the strategic design of CARDIO4Cities – helping drive understanding of the incredibly large, unmet need with regards to cardiovascular disease in LMICs, combined with the need to take a multidisciplinary, multisector partnership approach to address it, and the opportunity of leveraging cities as drivers of population health and innovation."
Developed in conjunction with local authorities, the health sector and private sector partners, it combines different interventions in each city to make the most of opportunities for blood pressure measurement throughout the urban environment, both within and outside of the health system. It has proved to be a recipe for success in terms of both health and economic impact.
The programme took place across São Paulo, Brazil; Dakar, Senegal; and Ulaanbataar, Mongolia. All three of these cities had a high prevalence of hypertension and associated illness.
"In Mongolia, for example, over 40% of all premature deaths are from cardiovascular diseases," explains Aerts. "We also wanted to show how the CARDIO4Cities approach would work in diverse lower-middle- and middle-income country settings – thus working with cities on three different continents. Importantly, all three cities had local governments that were willing to take ownership of the initiative – an essential criterion for success."
All three cities are undergoing rapid urbanisation, which contributes to increases in hypertension.
"Hypertension, or high blood pressure, significantly increases the risk associated with heart conditions, strokes and kidney diseases," says Aerts. "In fact, hypertension is the single biggest risk factor for cardiovascular diseases. Globally, an estimated 1.28bn adults aged 30-79 years have hypertension, with two-thirds living in low- and middle-income countries. 46% of adults with hypertension are thought to be unaware they have the condition."
Although incomes may rise for those who migrate to cities, the move is often associated with:
A poorer diet
Less physical activity
Exposure to air pollution
These are key risk factors for developing high blood pressure.
"While access to healthcare in rural areas is critical, it is therefore in urban areas that mass approaches like CARDIO4Cities can have a rapid impact in a short timeframe. Cities can be drivers of cardiovascular population health," says Aerts.
Improving global cardiovascular health
While the Novartis Foundation uses its results to support cities around the world, Aerts has some advice for others looking to conduct their own programme and the Novartis Foundation has created an Urban Population Health Toolkit to support those who want to implement the CARDIO approach.
"The toolkit starts with a needs assessment to discover what policies exist, understand the population at risk, map the patient pathway, and understand what barriers prevent progress towards achieving a city's priorities in its efforts to improve cardiovascular health," Aerts explains. "The toolkit provides insights, evidence-based strategies, tools and best practices to improve early detection and management of the main risk factor for CVD – hypertension. It will also constantly introduce new learnings and tools as they become available, while expanding the approach towards lowering the overall cardiovascular risk in urban populations."
This year at the Novartis Foundation, a lot is going on. The CARDIO4Cities approach will be expanding to Ho Chi Minh City in Vietnam, where the goal is to address other risk factors for cardiovascular diseases, as well as hypertension.
"The next 12 months will be an exciting period for us," says Aerts. "In addition, there will be further announcements of cities joining AI4HealthyCities, a network of major cities using data and artificial intelligence to improve urban heart health equity that is coordinated by the Novartis Foundation. Lisbon, Lausanne and São Paulo will be joining in Q1 2023 and the results of the New York programme, which launched in September 2022, will be evaluated in Q2 2023. Results from Lisbon and Lausanne will become available in the second half of this year."
Till then, eat a balanced diet, get outside or get into the gym and find an efficient way to manage your stress. With all the research in the world, it will be willpower and self discipline which brings down the high rates of cardiovascular disease.