World Heart Day: 5 minutes with Todor Jeliaskov, inHEART CEO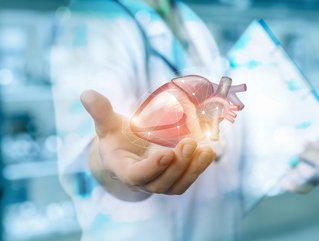 To celebrate World Heart Day, we caught up with Todor Jeliaskov, CEO of inHEART, to hear about how cloud-based AI is transforming cardiovascular health
Hi Todor, please introduce yourself and your role.
"I am Todor Jeliaskov, and I am the CEO of inHEART. At inHEART, we use cloud-based AI to transform preoperative medical images into a 3D digital twin of the patient's heart. Cardiologists use inHEART's solution to individualise and optimise each patient's treatment strategy, reduce procedure times, and improve clinical outcomes."
What led you to this industry?
"I started my career with some large medical imaging companies – first Siemens and later GE. From 2017 until 2020, I led a start-up in California, NuVera Medical, which developed the NUVISIONTM 4D intracardiac imaging catheter, acquired by Biosense Webster in 2020. While with NuVera, I got to know and fell in love with two exciting and rapidly growing industries – interventional cardiology and electrophysiology."
What is EIT Health? How have they supported inHEART?
"EIT Health is supported by the European Institute of Innovation and Technology (EIT) – a body of the European Union. EIT Health has supported us since the beginning of our journey through several programmes, including Headstart – PoC, Bridgehead, and Catapult – all programmes which catalyse new business growth and connect entrepreneurs to European health experts. These have helped our company with regulatory approval, go-to-market strategy in Europe and connected us with investors. EIT Health is also funding our clinical trial and health economic studies, which will provide us with more clinical evidence and additional regulatory approvals, allowing us to apply for reimbursement."
How are you bringing real-world health solutions to market?
"Physicians founded inHEART for physicians. Our founders and clinical advisors are some of the world's most prominent clinical experts in cardiac arrhythmia management. They spend hours in the cath lab daily caring for their patients. The solutions we develop at inHEART are designed to make physicians more efficient and effective in treating their patients."
How does equity in healthcare impact managing cardiovascular health?
"Cardiovascular disease accounts for an estimated 32% of deaths worldwide and 37% of deaths in the EU annually. Technology and innovation play an essential role in access to healthcare and quality of life to reduce this burden as they create efficiencies in diagnosis and treatment and bring world-class clinical expertise to all patients. We're happy to see that the EU and EIT Health are committed to ensuring that start-ups developing cutting-edge solutions can deliver their technologies to patients and physicians."
How does it prevent the onset of cardiovascular disease?
"When all patients have access to healthcare and the latest advancements in medicine, physicians can detect early signs of cardiovascular disease and provide efficient and effective treatment to help stop or slow the advancement of the disease. In addition, they are also able to provide patient education on living a heart-healthy lifestyle. Lifestyle management, such as eating a healthy diet and regular physical exercise, is critical in maintaining heart health. With equity in healthcare, all patients can have access to the care and education they need to live full, healthy lives."
What is the greatest challenge to cardiovascular health?
"Access to high-quality healthcare and the rising costs of that care for patients and healthcare institutions are significant challenges. Innovation and technology will create efficiencies in cardiac care and provide improved patient outcomes, helping to reduce this economic burden and making care affordable and accessible to all. Programmes like EIT Health that support start-ups driving innovation are instrumental in addressing these challenges."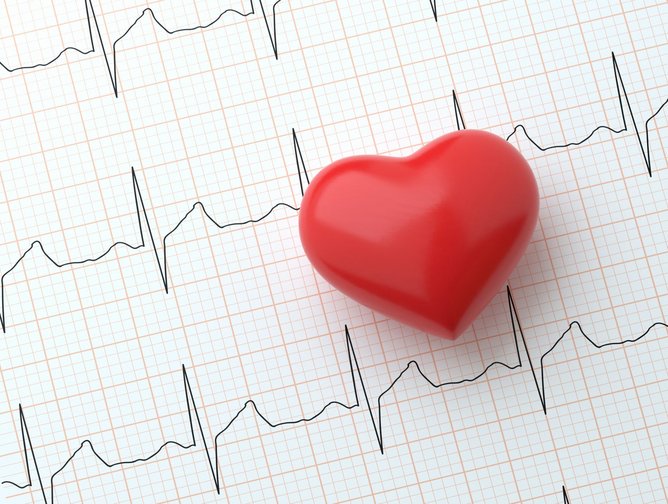 What are the greatest obstacles your company faces in trying to launch your DMD to European markets?
"While inHEART's technology has immense potential, reimbursement pathways for digital healthcare solutions in Europe are not straightforward, requiring significant clinical evidence before we can apply for reimbursement. To scale and grow the user base, we need to prove the unmet need and explain to users how the technology can help them be more efficient and effective in their treatment strategies, ultimately resulting in better outcomes.
"Many start-ups struggle to launch DMDs given fragmented regulatory landscapes across Europe and limited resources. For example, evidence requirements around reimbursement and how clinical trials are carried out differ greatly from country to country – representing regulatory and financial hurdles that are not conducive to the broad uptake of new technologies, such as DMDs."
What do the next 12 months hold for you and what role will EIT Health play in helping your company navigate these next steps?
"In the next 12 months, the inHEART team will continue expanding its user base in Europe and the US. We will release our next-generation AI software and launch new services for cardiologists. We also expect to complete enrolment in our multi-centre, randomised, control trial, inEurHEART, supported by EIT Health, in June 2023. The data from this trial will be instrumental in helping us deliver the inHEART solution to patients and physicians worldwide."