New report highlights significant growth of global healthcare cloud computing market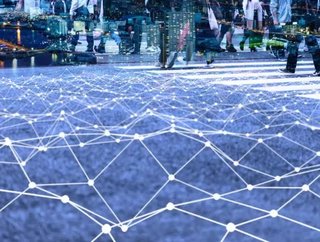 A new report by Frost & Sullivan has highlighted the significant growth of the global healthcare cloud computing market, which will be worth $10bn b...
A new report by Frost & Sullivan has highlighted the significant growth of the global healthcare cloud computing market, which will be worth $10bn by 2021. The traditional industry is undergoing a digital revolution in the face of ageing populations and rising costs, all of which are placing a strain on present services. This is in addition to added complexities and demands surrounding patient care and demands for high quality, patient patent centered healthcare.
The implementation of new technologies, such as the cloud will enable increased data security and provide the ability for healthcare providers to house confidential data whilst guaranteeing increased efficiencies within the healthcare sector.
Frost & Sullivan's research therefore focuses on areas of potential growth, current and future business models, foreseen challenges, as well as essential solutions through the implementation of cloud technologies.
"One major industry game-changer will be real-world data. The volume of unstructured medical and health data that is generated outside of clinical settings is growing exponentially, while the need for such data sets is even direr among providers, pharmaceuticals, medical technology vendors, governments, and university researchers," explained Digital Health Research Manager Natasha Gulati.
Related stories
"Growing awareness of the benefits of open platforms and increasing industry focus on interoperability and collaborative solution design are creating a huge demand for vertically integrated cloud platforms that open the data to multiple stakeholders who are willing to share the risks and the rewards of shared data assets."
Acute healthcare facilities, such has hospitals and GP practices will also utilise cloud technology and applications to manage, store and archive vast volumes of data and patient information, as well as centralise information from a number of healthcare providers into one core platform.
"In the past few years there have been significant investments in internal apps that integrate with EHRs, with the United States taking the lead in this area," added Gulati. "Platform as a Service (PaaS) offers greater control over custom apps developed by providers compared to Software as a Service (SaaS), while it reduces the costs as well as data location and ownership concerns associated with Infrastructure as a Service (IaaS).
Increasing demand for mobile apps, from both clinical staff and patients further fuels the need for custom app development."