NHS care homes are better than private, report finds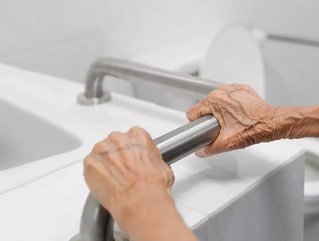 NHS residential care homes provide better quality care than the private sector, a new report by Kepler Vision Technologies has found
A new survey has found that 60% of people with parents in NHS care homes believe the quality of care has improved, compared to just 49% of respondents with parents in private care facilities. 
The survey was conducted by Kepler Vision Technologies, an AI-driven company formed at the University of Amsterdam. It was carried out among UK adults with parents over the age of 75. 
Respondents cited more capable care staff and better monitoring systems as being the main reasons for improvement. 
However those who do not have parents in assisted living facilities had a different viewpoint - in this case only 35% of respondents believe that NHS facilities are improving, compared to 32% who believe it is only improving in the private sector. 
Only 18% of people whose parents live with them or independently believe care home staff are able to look after residents to a good standard.
Kepler Vision say this difference in opinion is due to perceived budget cuts and financial pressures, with 67% of people commenting that a lack of funding has had a negative effect on care in both NHS and private care facilities. 
Other key findings of the survey include: 
 * Out of those who say quality has declined in care homes, 69% say the NHS is dealing with budget cuts and increased financial pressure, while 65% also said that the private system is dealing with these pressures too
 * 55% said that they or their parent have money saved specifically to pay for their future care
 * 35% said the idea of their parent in a care home makes them feel frightened, although 32% say it makes them feel secure
 * 52% are worried about their parent catching COVID
 * 47%  are worried about their parent being lonely
 * 46% are concerned they could fall over alone
The announcement of this research follows the UK government's decision to delay presenting its social care budget till the autumn. 
Commenting on the research, Dr Harro Stokman, CEO of Kepler Vision Technologies said: "While it is good to see that people recognise the importance of staff and face-to-face interaction in elderly care, the huge gap in opinion between those with parents in care and those without shows that there are unfair negative perceptions around the residential care space. 
"More can and should be done by care homes to give people the confidence that their relatives will receive the very best care - by highlighting the excellent work of staff and how well they are able to monitor resident's needs with easy-to-use technology."