Outsourcing for a changing sector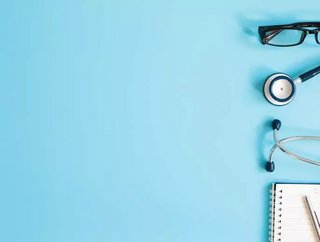 The healthcare industry is changing by the minute. With big tech players like Amazon taking their place in the ring, an historically significant sector...
The healthcare industry is changing by the minute. With big tech players like Amazon taking their place in the ring, an historically significant sector is forced to move with the times. This is what excites Bill Anderson in his new role heading up the healthcare segment of global business process outsourcing company, Intelenet Global Services. "It can be overwhelming," he admits, "because it changes the playing field on a weekly basis – but that's exciting. You feel like the industry is finally starting to get it.
"I've been in the BPO industry as it has evolved on and off for the better part of about 26 years," Anderson explains. After 15 years in operations, he moved into client management, strategic client development and finally new business development. Having gained more BPO experience, including dealing with "call centre, billing, enrolment, claims appeals and grievances… to really develop a more consistent operating model", Anderson was persuaded by CEO Bhupender Singh to make the move to Intelenet.
It's a new challenge. The company offers a broad product suite, centred around TAP (technology, applications and process), which he had to familiarise himself with. "We really have such a broad set of tools from a technology perspective that we can offer as far as analytics and process consulting," he explains.
However, Anderson is unfailingly enthusiastic about his new role, in particular working with Intelenet's India team. "There are some individuals over there who I have worked with in the new business development arena, which in the past has been more siloed off. Developing some partnerships with key individuals has helped enhance their understanding of the US healthcare market and how to get the message across to potential clients. That's been a highlight – they now feel very much part of what is a coordinated effort within the healthcare space."
Local service on a global scale
With physical presence in the US, India, Philippines, Latin America and beyond, how do all these parts remain cohesive? For Anderson, it's about ensuring each individual is aware of their important role. "Along with the team in India, every week we have an hour-long healthcare strategy call," he explains. This is coupled with bi-weekly updates on client outreach and tactical discussions. "We talk about what we're seeing in the marketplace, with some of the large, disruptive events in the healthcare market, how things are developing and our potential approach."
Healthcare is playing catch up to huge market changes, a daily issue for Anderson. "As large as it is, the healthcare industry is relatively immature," he begins, citing that it accounts for around 17% of US GDP. He adds that healthcare is very much a consumer-facing industry and must be seen as such. "A lot of organisations – big players, like medical device companies or hospital systems – still have in-house models, for example handling all the patient scheduling at the front desk. There's a desire in healthcare to own the business model from a local perspective, but not only is that very inefficient, it also doesn't leverage any industries that are experts in this."
Intelenet uses BPO software to bring this almost archaic management technique into the 21st century. "We can leverage a team of 200 consultants we have as full-time employees, bring them in, do some end-to-end process mapping and discovery engagements, and identify opportunities for improvements… something that's missed by keeping it in house."
Customer focus
As competition increases, customer service must be looked at in a new light. "Healthcare companies have always been concerned with how they deal with customers," Anderson states, "but let's be honest. What drives change and innovation? More often than not, it's competitive pressures or financial pressures. Companies always talk about how they want to be better, innovate… but the real commitment from a resourcing perspective, and truly changing your business model, is usually driven by external pressures and the nature of the market. Up until the past few years there haven't been these competitive drivers, and now there are in the US market. Finding out Amazon or JP Morgan are breaking into your industry… that might start driving some change."
See also
Anderson's job is to help healthcare companies compete against "the gorillas in the business", as he calls them. "We offer a deeper, broader set of services – we handle, with a high level of competency, everything from front office, voice support, classic call centre, human resource outsourcing, to medical coding."
For Anderson, it's Intelenet's consultative philosophy that makes the company stand out. The BPO leader works with healthcare businesses to find the best approach for them, as opposed to purely focussing on immediate profit. Free consultations help find the suite of services that will truly benefit a potential client. "We sit down and do a deep-dive discovery session on potential lines of business we've identified. Our objective view resonates because it's not just 'give all your business to us' – our approach is unique."
The healthcare challenge
The challenges thrown up in healthcare are nothing Intelenet hasn't seen before. "The healthcare sector is kind of unique in that some organisations require a local solution and others do not," Anderson says. "Also, some organisations are not as developed in BPO strategy, so they have a dogmatic approach. We let them know that if they don't have a regulatory requirement, there could be solutions across the US, Latin America, India or the Philippines… we go through pricing points and challenges for each model and find out what makes sense."
Data security, though increasingly prominent, is nothing new. "The requirements are petty well-worn territory for organisations of our size and scope. All our offerings are built around a baseline understanding that you need huge levels of privacy and security, or you cannot play in this space. We consider that table stakes, and our delivery models are built with that understanding."
Remote working is an increasing opportunity for the sector. "You've got a lot of people out there, from home-based nurses to phlebotomists going out and doing blood draws… those are expensive entities. It's key that scheduled appointments happen effectively and quickly." Intelenet's Radius tool allows for real-time scheduling connecting the patient, the healthcare provider and the field worker, notifying people of any cancellations or delays. "It gives a really enhanced reporting suite for the organisation to show what their response time is and the efficiency of their manpower solution." It's not just about improving customer service, but also gathering vital data for business development. "We've seen upwards of almost 70% savings on resource scheduling and 50% response time reduction in some cases," Anderson explains, adding that making staff more efficient out in the field can reap savings of up to 20%.
Intelenet offers an extremely diverse and flexible suite of automated solutions, around 28 of which focus on healthcare, and many more which can be used in the industry. A key element of BPO for most businesses is improving the way customers can find answers without waiting for hours on hold, and healthcare is no exception. "Whether with text or speech analytics, we can identify key words and trends that are popping up through chat windows or through our call centres. This helps organisations understand what people are talking about, what is driving them to engage, and how we can minimise the amount of patient or customer effort expended."
Looking to the long term
Intelenet concentrates on long-term growth in a way that may seem counter-intuitive to some. As BPO is about minimising cost and maximising efficiency for business, organisations can do this so well that they end up with less work from a client. Speaking to sister publication Business Chief earlier this year, CEO Bhupender Singh commented: "In the short term, this actually implies that for one or two quarters we are cannibalising our own business – but this is smarter than someone else doing it to us, as it enables us to do so in a planned manner and build stronger partnerships with customers who see us as a progressive partner."
For the healthcare sector, it is equally important to build trust for the long term. "It all comes back to the consultative approach," Anderson maintains. "In healthcare, you get relationships that have grown significantly over years and years. Organisations leverage us more and more because they trust us. We don't say: 'Great, we've got 500 FTEs (full-time employee hours) from this business. We're going to keep cashing that cheque.' No, we leverage the technology suite and turn it into 300. It costs us revenue but we develop a relationship that in two or three years is twice the size."
The rapid pace of change makes predicting what's next for BPO hard, especially in healthcare. "It depends what day it is right now," Anderson says. "Throughout my career I've never seen a period with more activity from the merger and acquisition perspective before. It will force organisations to start making truly patient and member-focused decisions. Amazon is a logistics genius, and now they've decided to enter the healthcare space. Organisations that are part of these acquisitions will have to change their delivery models, and those competing in the space will have to quickly become better. If organisations are not genuinely prepared to change their delivery models by leveraging companies like Intelenet, it will be a very painful couple of years."