Overcoming the physical barriers to digital medicine
By Bob Hill, Healthcare Industry Manager, Ergotron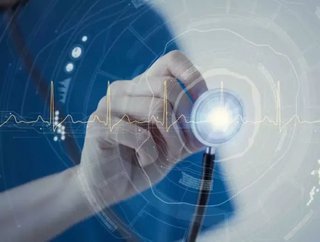 There is arguably no environment where ergonomics is more important than in a healthcare facility, where poorly designed equipment has the potential to...
There is arguably no environment where ergonomics is more important than in a healthcare facility, where poorly designed equipment has the potential to harm those who heal and make patient care more difficult. When nurses and doctors are more comfortable in their physical space, they can do their job more efficiently, communicate with other nurses and physicians more easily and complete tasks with fewer interruptions.
One of the biggest disruptors within the healthcare industry – if not the world – in recent years has been technology. Whilst technology has helped healthcare to move ahead leaps and bounds, it has also caused friction from an ergonomics point of view.
Many facilities were built decades before the advent of electronic health records (EHRs) and were not designed to accommodate high-tech, digital solutions and products like patient e-tablets or configurable medical carts. These technologies, when not effectively integrated in a hospital design with a focus on ergonomics, can negatively affect the patient experience, clinician safety and, ultimately, the facility's bottom line.
The applied science of ergonomics focuses on designing and arranging physical things like healthcare information technology (HIT) for users to interact most efficiently and safely. In hospital settings, ergonomics impacts two key measures of success: nurse engagement and patient experience.
Today, many clinicians struggle to adapt their already crowded environments in a way that's convenient and comfortable, much less ergonomic. Twenty-first century technology like smart devices, documentation carts and medication delivery stations vie for space and attention in a patient room. Even efficient workflows can be hampered by the multiple challenges facing healthcare workers today.
In order to successfully integrate technology into the healthcare environment, executives need to take a patient-centric focus to care. Patient-centric care should equally balance the patient, caregiver and technology in a "triangle of care." In this environment, the provider partially faces the computer display and the patient, and the patient can interact with the screen and provider simultaneously.
See also
Mobile carts and wall workstations work to improve patient engagement, but today's healthcare facilities are still are not fully designed to accommodate them, and caregivers are not always adequately trained on how to best leverage them. Existing healthcare facilities were designed to optimise clinician workflow without technology in mind, so patient rooms are often too small to accommodate the medical equipment that is considered commonplace today. 
In Ergotron's survey with HIMSS Analytics in the US, Finding the Disconnect: A Communication Breakdown in Healthcare IT, respondents ranked space restrictions and placement of fixed equipment as the biggest challenges when using technology at the patient's bedside.
Staff at various points in the care continuum recognise the need to upgrade existing facilities to align with today's digital solutions. Yet, as expected, different stakeholders voice varying priorities. Leaders hone in on the budget and bottom line, while IT professionals prefer the latest and greatest technology, and point-of-care professionals think about their daily routine and how infrastructure impacts the patient experience.
When asked to rank the factors influencing technology equipment decisions, overall results in the same survey showed budget is ranked highest, while equipment ergonomics is ranked lowest. While ergonomics may not rise to the top when considering elements to prioritise, it has been shown to improve efficiencies – a well-known pain point with EHR adoption. Incorporating ergonomics into the equation while aligning priorities across stakeholders helps ensure a holistic perspective that supports the organisation's overall success.
As hospitals continue to implement new healthcare solutions, healthcare space planners, IT decision makers, clinicians and facility leadership need to consider the broader organisation's goals to improve patient experience, ensure clinician satisfaction and maintain the bottom line.
Ultimately, as healthcare organisations are forced to change the way they do business, it is vital that the technology and equipment within each care facility be as ergonomic, and its implementation as seamless, as possible.