Physicians & Healthcare Execs Support mHealth Apps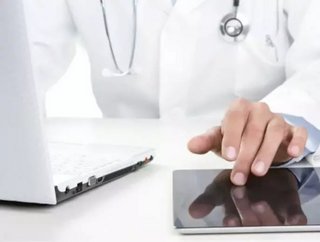 Electronic Health Records (EHR) vendor, eClinicalWorks has released a report that indicates physicians are by-and-large supportive of mHealth applicati...
Electronic Health Records (EHR) vendor, eClinicalWorks has released a report that indicates physicians are by-and-large supportive of mHealth applications. Mobile health apps have been growing in popularity with patients in recent months, helping them schedule appointments, email nurses, and receive follow up reminders and access personal EHR data, however the new report indicated that medical professionals are also embracing the new technology.
The report polled 650 physicians and the overwhelming majority (93 percent) felt that mHealth apps had the potential to improve patient care. A similar percentage also thought that it would be beneficial to give patients the ability to upload data into their personal EHR file. Furthermore 89 percent of physicians polled said they would recommend apps to patients in the future.
The following mHealth capabilities were cited by physicians as the most beneficial >>>
The ability to send reminders and alerts to patients
The ability to allow patients' access to their own PHI from mobile devices
The ability to conduct administrative tasks like appointment scheduling
The ability to receive more accurate self-reported data from patients on a regular basis
Preventative care, diabetes monitoring, weight management, and medication adherence were all areas of opportunity for mHealth apps to address.
The mHealth market is constantly developing, and is expected to reach 1.7 billion users worldwide by 2017 - it is also expected to be worth an astonishing $26 billion. It is believed that patients and physicians are beginning to trust apps a lot more, and regulators such as Happtique are working to develop that level of trust. The new report by eClinicalWorks also highlights that physicians and healthcare executives are also beginning to see the benefit, not only in terms of patient care, but also in terms of finance and efficiency. mHealth apps can be used in many ways including diagnosis, monitoring and treatment.
Read Related Articles On Healthcare Global
Mobile health apps are projected to save more than $500 billion in productivity, travel and administrative costs over the next 10 years, meaning that consumers, physicians and healthcare executives should sit in and take notice.
"In order to transform healthcare, patients need to be engaged," said Girish Kumar Navani, CEO and Co-Founder of eClinicalWorks. "People are invested in and want to be engaged in their health as long as they trust the source of the information." 
Mobile apps are leading the way in many industries across the globe – the emphasis on mobile connectivity is huge, and never more has this been truer for healthcare provision. mHealth applications have huge scope and potential, not only in the developed world but also in emerging continents.