Pi Labs' Faisal Butt on transforming urban health technology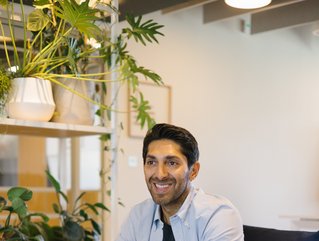 Faisal Butt, Founder and Managing Partner, Pi Labs
Faisal Butt, Founder & Managing Partner of Pi Labs, explores the technology used in urban healthcare, the growth of PropTech & digital transformation
Faisal Butt is the Founder and Managing Partner of Pi Labs, a London-based venture capital firm backing start-ups that aim to transform the built environment through innovation and technology while contributing to more sustainable buildings and healthier cities of the future. He spoke exclusively with Healthcare Digital to discuss urban health technology, the impact COVID-19 had on accelerating the digital transformation and more.
Hi Faisal, what led you to start Pi Labs?
"In 2015, I led the first round of investments in the PropTech startups Hubble and Trussle, as an individual investor. I saw the inevitability of the growth of PropTech as a sector and wanted to back more companies at the forefront of digitising and modernising the real estate and construction sectors. The built world plays a huge role in shaping business, communities, the economy and importantly, the environment; we believe technology and innovation is critical to making our homes, hospitals, workspaces and cities healthier and more sustainable for future generations.
"Fast forward eight years and we've invested in over 80 companies in 15 different countries; there are now more than 400 founders, mentors, co-investors, LPs and VPs in our ecosystem, collectively working to shape healthier and more sustainable buildings and urban environments."
Tell us about urban health technology.
"European HealthTech raised £6.42bn in venture capital in 2022 and is the fastest growing vertical within the healthcare sector. European PropTech (especially focused on technology for real estate, construction and our urban spaces) raised £3.05bn. The interesting thing here is that very few start-ups classify themselves under both categories, making Urban HealthTech a poorly understood space.
"The reality is that infrastructure and healthcare are inseparable. Our houses, offices and cities play an important role in shaping our lives which therefore has an impact on our health. Meanwhile, healthcare provision typically takes place in hospitals and other facilities, all of which require enormous digitisation to make them more efficient for users and to lessen their impact on the environment. There is huge potential for technology and innovation to positively influence the health of our communities and spaces, and we're just scratching the surface of what is possible."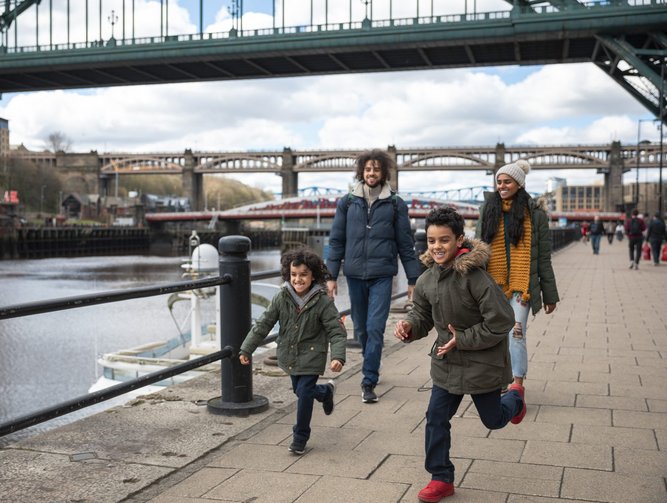 Ensuring that cities are clean and liveable environments
Which startups are leading the way in this sector?
"Urban health technology encompasses a significant remit of digitally-powered solutions and services that seek to benefit the health of humans in urban spaces. With 56% of the world's population living in cities, projected to increase to 70% by 2050 (World Bank, 2023), creating and sustaining healthier cities is an urgent and critical challenge of our time. These challenges need lateral thinking and today, we're backing the startups who are creating the future of our cities in many different ways. From improving air quality, such as 720 and Airly, to early detection of viral outbreaks with Untap; from pharmacy-to-home delivery with Cure, to managing burnout in the workplace with Ambr.
"Beyond our portfolio are many more examples of start-ups using technology to re-frame healthcare and improve access to healthcare in our urban centres, including Naytal, the virtual clinic partnering with employers to reduce costs of women's healthcare; GoSense, creating technologies for visual impaired people; Awell, a low-code platform used by clinical and product teams to design clinical workflows. As you can see, this space is huge. Pi Labs is excited to become a part of this conversation, especially with the growing need for greater efficiency in our Urban Healthcare systems, as global populations increase."
What challenges are they facing?
"One of the biggest challenges is the fragmented healthcare delivery model in Europe, in a highly regulated sector. There is a vast amount of legacy healthcare technology and buildings across the region which are no longer fit for use, running inefficiently with significant environmental impact. Urban HealthTech can ease these pressures, using digitisation in the right way to make a positive impact, not only on our health, but also the health of our planet. It's about finding the sweet spot between the digital and physical. If you'd like a deeper dive into this topic, here's a Pi Labs piece on Healthcare property under the microscope."
With 70% of the global population estimated to live in urban centres by 2050, how can we ensure that cities are clean, liveable environments?
"To have a real impact on cities, you need to think outside of the box and look at the overall citywide infrastructure which needs to be tech-enabled. We must look at how cities can be optimised through technology to create healthy, accessible places which are environmentally sustainable.
"With all the advances in AI, hardware technology, software, technologies in the last two decades, the capabilities of technology are starting to reach the advanced levels we need to make a real impact. We have many examples now of technologies that can be implemented at the scale that's needed at the city level, to enable cities to be clean, liveable environments."
Urban health
Tell us about the impact COVID-19 had on accelerating the digital transformation of cities.
"COVID-19 was a defining moment for the digital transformation of cities, a subject we explored in our report Real Estate's Great Reset, which you can read here. Before the pandemic, the real estate industry's reliance on manual procedures had led to a lack of necessary digitised data. The rapid adoption of home working forced the adoption of digital systems, and therefore digitised data. Our evidence showed that those who focused on innovation during the COVID-19 period, outperformed their peers - whether that be start-ups, VCs or organisations who decided to invest in technology. The COVID-19 period propelled urban digitisation to new levels of success and this trend is set to continue."
What do the next 12 months hold for you and the company?
"Applications have just opened for our 2024 Growth Programme, designed to rapidly propel impactful entrepreneurs with ideas that can shape the environment around us. Because the built world shapes so many aspects of our lives and our communities, we know that some of the most transformative ideas will come from across many sectors and disciplines - from healthcare to the future of work, from construction waste to biodiversity – which is why we're investing in a wider range of innovative companies than ever. Last year (Cohort 11) achieved incredible success, with five ambitious companies raising US$13m in the first months of the programme."
*************************************************
Check out our free upcoming virtual event, Manufacturing LIVE, 6th December 2023.
For more insights into Manufacturing - check out the latest edition of Manufacturing Magazine and be sure to follow us on LinkedIn & Twitter.
Other magazines that may be of interest - Healthcare Digital.
*********************************************
BizClik is a global provider of B2B digital media platforms that cover 'Executive Communities' for CEO's, CFO's, CMO's, Sustainability Leaders, Procurement & Supply Chain Leaders, Technology & AI Leaders, Cyber Leaders, FinTech & InsurTech Leaders as well as covering industries such as Manufacturing, Mining, Energy, EV, Construction, Healthcare + Food & Drink.
BizClik, based in London, Dubai & New York offers services such as Content Creation, Advertising & Sponsorship Solutions, Webinars & Events.