Productivity starts with employee health & wellbeing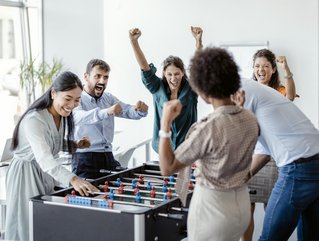 Richard Jeffery, Group CEO at ActiveOps, discusses why every employer should be interested in the health and wellbeing of its professionals
In recent years, employee wellbeing has risen high on the agenda of employees and employers alike, and the global pandemic has firmly cemented the importance of this trend. This has become a key focus for senior leadership positions within organisations.
According to the World Health Organization (WHO), poor health reduces national GDP by 15%, almost twice the 8% hit to GDP that the pandemic itself has had. Nations with poor health and low GDP typically cannot compete on the world stage. Investing in health and wellbeing, WHO says, reduces sickness rates and increases productivity. Far from being the sole responsibility of the state, every employer should be interested in the health and wellbeing of a nation's professionals.
That begs the question; how can business leaders balance the need to drive productivity and look after their staff when basic organisational needs are still required to be met?
The answer lies in balanced productivity and achieving this is key to the wellbeing of employees, but only if it's managed correctly.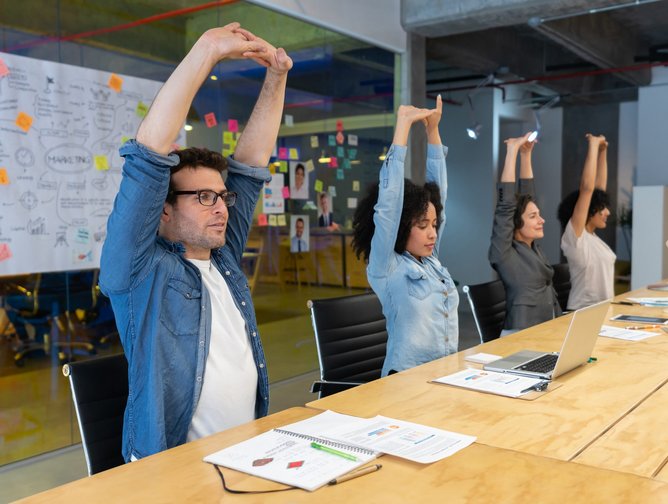 Successfully managing employee health and wellbeing in the age of hybrid working
Hybrid working is the most transformative change to the working landscape; however, this matter has multiple nuances to consider. Managers are distant from their reports, making managing them and gathering data on their productivity harder. But so too are colleagues remote from each other, which impacts their morale, motivation, and how they go about completing tasks. As a result, this can lead to a knock-on effect on performance and productivity.
While hybrid working looks set to become the norm across many industries, it has certainly been embraced more than initially expected. Research from Morgan Stanley has found that only 50% of the workforce in Europe's most important five economies will be working in the office every day of the week. According to data from the Valuation Office Agency, part of HM Revenue & Customs, office space across England has been reduced by 18mn square feet in the 12 months leading to March 2021.
So, what does more remote working mean for productivity and management? Working patterns change when employees blend work and home life in new ways, which may change how productivity is measured. In business, productivity is essential to maximise the value organisations provide to customers, whether in increased output or commercial savings brought about by increased efficiency.
Yet now, finding new ways of doing business with customers is a reality for many organisations, meaning the old metrics used to measure productivity may be irrelevant in today's marketplace. Scheduling and monitoring wellbeing in a distributed business have unique challenges that technology such as hybrid workforce optimisation solutions can overcome.
Businesses need to be equipped with the right tools for success
As many organisations set about digital transformation, this strategy is more likely to damage team members' wellbeing. Amongst the broad sweeping changes to the world of work, employees can often feel that their concerns and insights aren't listened to or that implementation programs are rushed. Leaders of organisations undergoing digital transformation also report they are not provided with the tools and training to support team members' wellbeing as the business transforms.
However, businesses mustn't stop at technology investment when tackling wellbeing – they also need to implement cultural change in managing and engaging with employees to reap the benefits. Organisations that create a better environment for their team members' wellbeing will see additional business benefits beyond productivity, such as a high retention rate, which lowers recruitment costs.
Yet remote working isn't a new phenomenon. The trend towards a distributed enterprise predates the pandemic; in 2017, the American Economic Review published research that showed employees would take an 8% pay cut to work from home.
During the lockdown, many workers in the knowledge economy reported that productivity increased. Hopefully, now, as leaders are armed with the knowledge that hybrid working can form a part of the future, previously reluctant management will seek tools to ensure they can continue coordinating their teams effectively. Doing so will deliver a new caring form of leadership. Wellbeing is here to stay as a management demand, which can only be good.